Hunters, gatherers and everyone in-between, Australian Survivor is currently looking for its next set of daring binches to outwit, outplay and outlast the others. And hey, that could be you! Or me!!
Even thinking about being chucked into a random location (in Australia of course) and trying to devise a master plan to get myself to the top is exciting enough. Would I be great at the challenges? Absolutely not, but then again, that's not what this game is all about.
If you've ever wanted to power play, seduce or lift your way to the top, then this is your chance! Ten is currently recruiting its next batch of survivors, and all you need to do is apply.
Who knows, if you become an iconic character on our televisions, we could be writing an entire article about you. Extra points if you're smoking hot and your Insta is fire, because we are but simple vessels that lust for fresh faces.
There are only five criteria for applicants who are looking to apply, and they are the following:
Can be anyone from any backgrounds or locations around Australia.
You have to be physically and mentally prepared for the batshit conditions you'll be put through.
You have to be comfortable living in close quarters with strangers, and also confident and engaging.
You absolutely need to be able to swim, (I mean, have you seen the show?).
You have to be an Australian Citizen or Permanent Resident over the age of 18.
All you have to do to apply is head on over to this site right HERE.
There you'll be asked to fill out an application form (which takes a couple of hours so be prepared), upload two pictures of yourself, and submit a video of yourself saying why you believe you are Australia's next sole Survivor.
If you're successful after this, you'll be onto the next steps, which is exciting areas.
Good luck with the Survivor applications friends, and who knows, maybe I'll be seeing you on my screen sometime soon!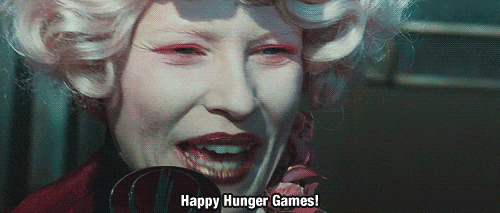 May the odds be ever in your favour, and try not to volunteer yourself as tribute, okay, we're here to win.