Since becoming social media official, Cara Delevingne and Ashley Benson have been sashaying around town together and being v cute which is great because now that Cole Sprouse and Lili Reinhart are donezo, we need someone to ship.
The Pretty Little Liars star got punters excited after sharing a photo from her new collection, behold:
"So excited to share this with you guys. My new collection with @priverevaux is here. Link in bio," she captioned the pic.
Yeah, sure, the collection looks sick and all, but do you notice anything about the pic?
The position of the actress' arms displays a previously unseen tatt that appears to read 'CD', her girlfriend's initials.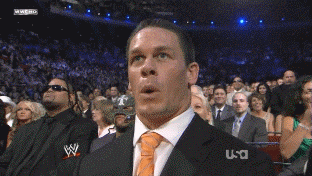 The couple, who has been dating for just over a year and co-starred in the 2019 movie Her Smell, sparked engagement rumours earlier this month while vacationing in Saint-Tropez, where they were spotted with gold bands on their fingers.
Though the couple has yet to comment on the speculation, Ashley's mama, Shannon Benson, appeared to address the engagement rumours on Instagram, writing, "How easy it is for so many of us today to be undoubtedly full of information yet fully deprived of accurate information."
Cara and Ashley officially confirmed their relationship after months of speculation back in June while celebrating Pride Month.
The 26-year-old Carnival Row actress later revealed the special reason why she and Ashley decided to go public with their relationship, telling E! News, "It is Pride, it's been 50 years since Stonewall happened and I don't know. It's been just a bit over our year anniversary, so, why not?"
Image: Getty Images