PEDESTRIAN.TV has teamed up with Queensland's Gallery of Modern Art to celebrate the opening of the 9th Asia Pacific Triennial of Contemporary Art.
Picture this: you're scrolling through your feed and see a post about The 9th Asia Pacific Triennial of Contemporary Art (APT9) currently being held at Queensland Art Gallery & Gallery of Modern Art.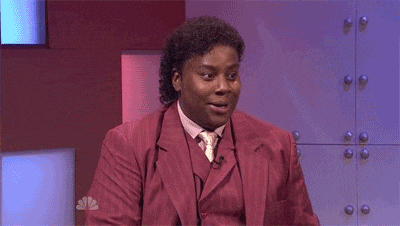 You decide to immerse yourself in some art… but you don't really know how the whole art gallery thing works… but you also want to get the most out of your visit. Oooft, these are some real conflicting thoughts.
Well, lucky for you, you've come to the right place. *Applause*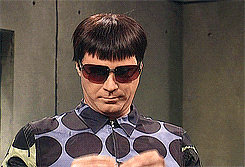 Here's the ultimate survival guide for people who want to tackle an art gallery visit, but who also don't know a thing about art.
HAVE AN OPEN MIND
Place all your expectations and preconceptions into a box, and then put that box into a room… and then light that room on fire. Prepare to learn, prepare to be surprised, and prepare to be exposed to new perspectives. After all, everyone hates a judgy Jennifer.
READ
Absorb as much information as possible. Artwork labels (especially the kid-friendly versions) are your friends!
ASK QUESTIONS
I feel like it's super common to stand there pretending to LOVE something you just don't understand. Ask questions! The staff are there to lend a hand, and I'm sure the people around you will be jumping to have a lil powwow about the latest installation.
BE STRATEGIC 
If there are various exhibits or displays on offer, I'd start with something that immediately interests you. Then, once you've built up some confidence and feel ready to tackle the art world, head to something that will stretch your imagination and force your brain to do some exercise. It's called balance, sweetie, look it up.
MIX IT UP
It can be easy to fall into a monotonous daze if you look at a lot of the same thing… so switch it up! QAGOMA's APT9, for example, has a variety of installations, videos, stills and paintings to keep you constantly entertained.
RELAX 
Don't be too hard on yourself, kid. Have you ever been in an exhibit and feel like you're just being rushed? Take your time, move at your own pace and don't feel pressure to walk through the room like Kath and Kel strolling through Fountain Gate.

THIS IS YOUR TIME
Similarly, it's important to note that your visit is what you make of it. It's your experience and, because art can be so subjective, no two experiences will be the same.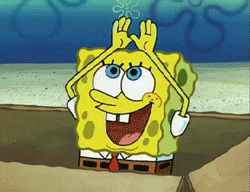 Now that you've graduated from art gallery 101 and you're a professional art-dweller, why don't you practice your newly-discovered analytic skills and head on over to the APT9 held at Queensland Art Gallery & Gallery of Modern Art?
APT9 – which is free entry and open to all ages – showcases over 80 artists from more than 30 countries, with the aim of questioning the conventional structures of modern art. 
APT9 is running now until April 28. Check out opening night below and prepare to join the festivities at GOMA. Feel free to head on over to APT9 for further info, you newly-discovered art critic, you.
And if you do pop by, chuck up your piccies with the hashtag #APT9QAGOMA and have a browse through all the other snaps from folks who were treated to the same experience – but it's all about that new perspective. 
Image: Instagram / @beyonce