Ariana Grande dropped an A+ breakup bop over the weekend and everyone's swinging to the sweet sounds of 'Thank U, Next,'. Everyone including her ex boyfriend Ricky Alvarez who is referenced on the track.
The 26-year-old backup dancer shared an Instagram Story where he can be seen listening to Grande's latest single.
He appears to be enjoying the tune, then when his name is mentioned he zooms in on his face.
"Wrote some songs about Ricky / Now I listen and laugh," Grande sings.
Atualização de Ricky Alvarez em seu Instagram Stories. #ThankUNext pic.twitter.com/CqvECvoXK9

— Ariana Grande Access (@AGAMediaBR) November 6, 2018
Following Alvarez's hilarious reaction to her track, Ari took to her own Insta to apologise to her ex, admitting that he copped the brunt of the shade.
"HAHAHAHAHHAHAHAH IM SORRY U GOT THE WORST LINE @RICKYROZAY," she wrote alongside praying hands and angel emojis. "IT WAS MEANT V LOVINGLY."
Grande's longtime manager Scooter Braun recently talked smack about Ricky in an interview with Variety, calling him a "shitty boyfriend".
He starts off by revealing that his team wanted him to spill the tea on what Ariana is ~really~ like as a client.
"I watched this other manager get fired, and I saw him defend himself instantly and put out a lot of truths. And I watched the artist see those truths, not want to deal with it, and then forever hate that manager. And with Ariana, I could have said a lot of stuff, and in fact my team wanted me to, because they were pissed. But I said, 'We're not gonna say a word, and this is gonna come back around.' They were like, 'Never take her back!' but I just said, 'Let's stay quiet and let our truth be our actions.'"
He goes on to say that following the breakup with the aforementioned "shitty boyfriend", Ariana went back to Braun.
"When shitty boyfriends leave, she starts to see the light on some stuff, and one day I got a phone call. She said, 'Can I see you tomorrow?' and I said, 'No, I'm busy'—I actually couldn't, so I said, 'I could see you Thursday' or whatever and I went over there and we had a very honest conversation."
THANK U, NEXT.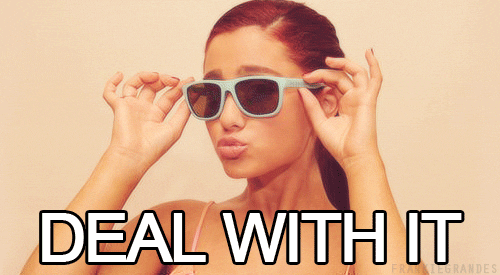 Image: Getty Images