Another day, another celebrity feud… sorta? You may have noticed that pint-sized pop star Ariana Grande is an absolute fiend for the off the shoulder lewk and loves wearing her jacket loosely slung off her shoulders to give that chilled, laid back, IDGAF vibe.
Here are some examples:
Rival music maven Katy Perry has picked up on Ari's lil fash trend and she's taken the piss out of her vibe via Instagram and I mean, that shit's just uncalled for K-Pez.
The 'Roar' singer called Grande out, asking her to wear her jacket properly.
"Can you put on your jacked on please just once," she wrote.
Ari wasn't having a bar of it, however, and she savagely but succinctly responded, "No."
August 22, 2018
What are you Katy, her mother?
Katy's main source of popularity over the past few years has lied not in her music, but in her bitter and never ending feud with Taylor Swift.
As people have gotten extremely bored with the Tay x Katy drama, is she trying to start shit with Ari to restore her relevance?
Here's what fans had to say about the mini scrap:
Katy snapped unlike what she did on witness

— Zayn Malik (@HQzaynmaIik) August 21, 2018
drag her sis

— ً (@NicoBadKid) August 21, 2018
omg tea ????

— kaio melo (@kaiomelo1234) August 21, 2018
IT'S FASHION KATY OKURRRRRRR

— The Emancipation Of Hoosiers (@TEOHoosiers) August 21, 2018
shade????????? @ArianaGrande @katyperry pic.twitter.com/FqhScRRzG5

— — adela; ???????? (@adelaxmarie) August 21, 2018
Ariana and Katy have been nothing but buds in the past and the 'Witness' singer once heralded Grande's vocal ability.
"I don't know if you know this girl named Ariana Grande," Katy said during a radio interview back in 2013 which was shared by a chuffed Ari.
"I think she has the best female vocal in pop music today. She has literally the best voice, the best voice live, she kills it."
Thank you so much @KatyPerry for being a true friend & an inspiration to me ???????????? i love you http://t.co/OCRQJD22EW everybody buy #PRISM

— Ariana Grande (@ArianaGrande) October 15, 2013
Not sure if Katy's tryna start beef here or if she's just having a laugh but either way… can she not?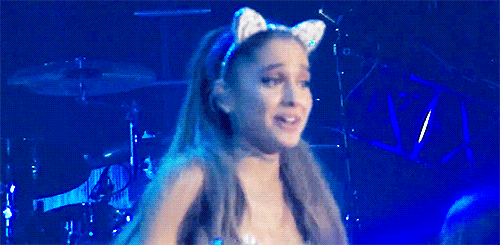 Image: Getty Images