New Years is a time the world comes together to collectively moan about how shithouse the past year has been and welcome the upcoming one with open arms. About 90% of people I follow on Instagram used the terribly original caption "thank u, next" for their NYE posts, and it really is the woman responsible for those lyrics, Ariana Grande, who can claim having a bit of a shitty time of it in 2018.
[jwplayer 0fHxwgsS]
ICYMI, she had a whirlwind romance with SNL star Pete Davidson (they were even engaged, remember?) that ended in tears in October. Prior to that split, she broke up with rapper Mac Miller in April, with the rapper tragically dying of an accidental drug overdose in September.
Her post-Pete breakup song includes lyrics about focusing on herself and not on any romantic relationships for awhile, and apparently Ari mean what she said.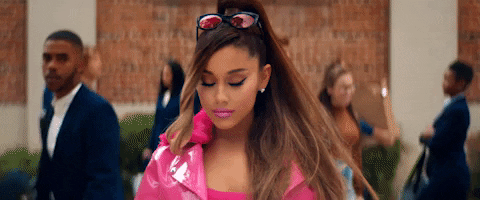 Basically as soon as 2019 ticked over, she took to Twitter to say that she probably won't date anyone this year or maybe ever, which I'm sure many people reading this can relate to.
It came after a user named @everydaysus tweeted a headline that read: "Who is Ariana dating NOW?!" and Ari replied with "can they tell me too?".
https://twitter.com/ArianaGrande/status/1080183691765260288
Then when a fan joked that it was them the 25-year-old singer was now dating, Ari came back with this bit of gold:
https://twitter.com/ArianaGrande/status/1080184003397857283
HELL YEAH ARI. God is a woman and all that.
I'm 100% here for her self-empowered mantra for 2019, only because selfishly I hope it means she decides to focus only on her music and announce a huge fuck-off tour including Aus dates to bless us with her presence once again.