And just like that, as if by magic, hot magician Apollo Jackson has returned to Australian reality TV via the upcoming season of Australia's Got Talent.
[jwplayer cYRrlbK0]
The amateur magician tried his luck on dating series The Bachelorette and Bachelor In Paradise and now he's playing his cards with the local rendition of the international talent series.
Jackson made a surprise appearance in the freshly released promo for the upcoming season, starring Shane Jacobson, Lucy Durack, Nicole Scherzinger and Manu Feildel as the new and improved judging team.
So what's his talent, you ask?
Pulling a rabbit out of a hat? Card tricks? Hypnotism?
None of the above. Apollo, wait for it, SETS HIMSELF ON FKN FIRE.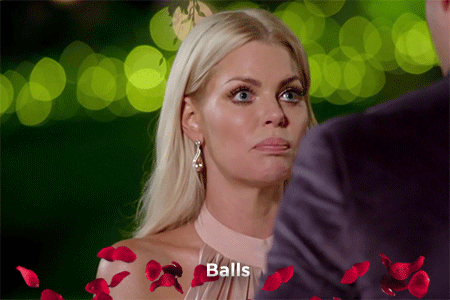 "I'm going to be suspended from the ceiling, the pulley system is set to drop me face first towards a bed of razor sharp flaming spikes," Apollo says to the judges.
"The only way to stop the drop system is a switch located in a locked and chained box outside of reach. And to take this escape to the next level, I'm going to be doused in gasoline."
He adds: "I'm really nervous about this, there is a chance that things could go seriously wrong,' he said. 'I'm willing to risk my life on stage for this."
Meanwhile the judges, along with host Ricki-Lee Coulter, watch on and squeal in horror as the former contender for Sophie Monk's heart sets himself ablaze.
Watch the full clip below:
https://www.youtube.com/watch?time_continue=2&v=OjaTHsgFi70
AGT is expected to land on Channel Seven later this year.