The new season of Celebrity Apprentice is in full swing and it's been an absolute bloody goldmine of tea, and I don't just mean the action on the show.
From the leaked (alleged) salaries to The Veronicas sounding off on Twitter, the new season certainly hasn't been short in behind-the-scenes drama but I reckon there's even more trouble brewing that we aren't privy to.
During last night's episode, Australian Idol star Anthony Callea got the boot, but did ya notice there was something suss about his exit?
First of all, he hasn't posted anything about the show on his Instagram and you'd think he'd be absolutely shouting it from the rooftops, right? I mean, all the other celebs from this season are showering Insta with Celebrity Apprentice content on their respective 'grams.
And also, he doesn't follow the official Celebrity Apprentice Instagram, nor does he follow the majority of his cast mates. Basically he appears to want no involvement with the show whatsoever.
Surely it can't be a salary dispute, since, according to New Idea, he was actually one of the highest paid cast members, raking in $30,000, beaten only by Biggest Loser fitness queen Michelle Bridges and radio dude Michael 'Wippa' Wipfli, who scored $50,000 each. (I'm well aware that New Idea is a bullshit publication, but you'd be surprised, sometimes their tip-offs come from industry sources and they're v. on the money – in this case, literally).
Perhaps, like The Veronicas, he wasn't pleased with the edit he copped and therefore wants nothing to do with it?
To be fair, he left the show in an absolute blaze of glory, accusing project manager Martha Kalifatidis of "playing a bullshit game" after she dobbed him in for not pulling his weight in his assigned role as runway show manager for the Budgy Smuggler challenge (there's a sentence I never thought I'd type).
"He's always shrugging off responsibility. That is his first thing that he always does," Martha Kalifatidis told Lord Sugar (a.k.a. the Donald Trump of Australia's Celebrity Apprentice).
"I'm not going to play your bullshit game," he fired back. "There is a lack of leadership, there is a lack of respect. We were all actually trying to help you. Whether or not you want to turn that into a game, that's on you."
"I've worked my bloody ass off in this," he added. "And it was a lack of leadership, that's why we're here."
But Lord Sugar wasn't having a bar of it and he sent Anthony Callea off into the abyss. But I reckon something suss went on there, and I intend to find out what.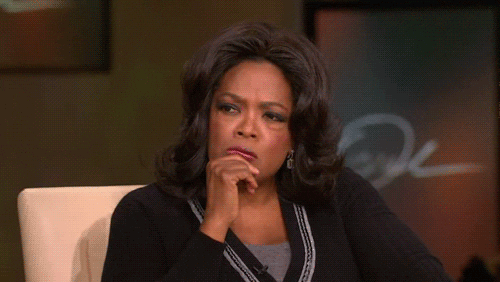 Matty Galea is the Entertainment Editor at Pedestrian who also dabbles in woo-woo stuff like astrology and crystals and has been penning horoscopes since the start of his career. He also Tweets about pop culture and astrology and posts spicy content on Instagram.