If you were spoilt enough to grow up in the prime era of 90s cartoons, including the prestigious Saturday morning toons like What's Up Doc and Saturday Disney, you would remember the high-energy, chaotic adventures of Yakko, Wakko, and Princess Angelina Contessa Louisa Francesca Banana Fanna Bo Besca III (Dot) Warner, known as the Animaniacs.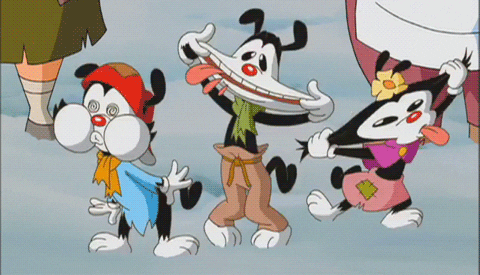 A ridiculous show produced by Steven Spielberg that regularly parodied everything from Seinfeld, to competing TV shows, and the Animaniacs' own online fans (as the Internet was merely a fandangled new thing for the general public in the mid-90s). It also birthed one of the more of the wall spinnoff shows, Pinky and the Brain.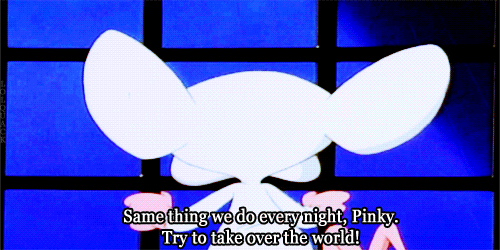 Last year we brought you the news that Animaniacs were set to get a god damn reboot, and that all the classic episodes from years past were up and streaming on Netflix for your perusal/bingeing.
Well it's definitely happening, folks. U.S. streaming platform, Hulu, has picked up the rascally siblings for the two-season reboot, with a premiere locked in for 2020.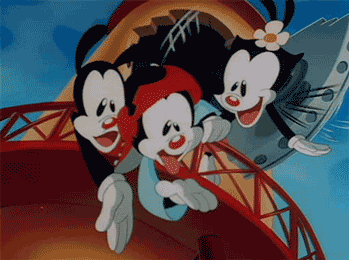 Spielberg will be reprising his role as executive producer and hoo boy I can't wait to see their ridiculous takes on every that's happened between the last series' end in 1998. That's 20 years ago. It's going to be wild.
Until then, Hulu are streaming all the previous episodes of Animaniacs, Pinky and the Brain, and Tiny Toon Adventures. Sadly, Netflix took the show away from us at the end of last year, so you'll have to resort to other means to watch the Warner Brothers (and sister). Find those old VHS tapes maybe?
There ya go, we get new Animaniacs. Those are the facts.