Hold on to your orange soda because one of the most iconic Nickelodeon TV shows from your childhood, All That, is confirmed for a revival.
Yup, that's right – the show that introduced us to the likes of Kenan Thompson, Kel Mitchell, Amanda Bynes, Nick Cannon, Jamie Spears and more, is coming back to television.
While the show is planning on recruiting a new cast for the new All That fam, it's confirmed that the OG crew will be present to introduce the reboot.
What a time to be alive huh?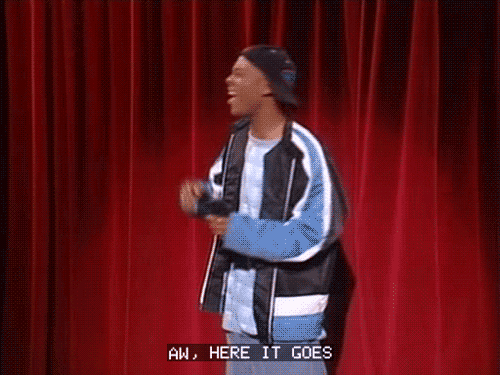 But that's not even the best part. In addition to having a reunion of your fave folks from the 90s and '00s, old mate Kenan is also confirmed as the executive producer, Variety reports.
[jwplayer V7nUO6Xw]
For those who are too young to remember the show (bless your cotton socks), the series has been referred to as a "Saturday Night Live for the teen set", and basically involves a series of hilarious sketches involving various members of the young cast. In short was basically The Amanda Show, before The Amanda Show, and if you don't know what The Amanda Show is, dafuq fam?
"It means everything to me," Kenna told Variety. "It was my first job that I ever had. It gave me an opportunity."
What an absolute legend, hey?
Brian Robbins, President of Nickelodeon and co-creator/executive producer of the OG series, is also about reliving the nostalgia in 2019.
"We want to bring the show back in a real fun way. This summer, we are going to bring back a lot of the original cast and the cast through the years, and let them introduce the new cast of 'All That' to the world."
As for the format of the new series, it'll be "a sort of mash-up of some of the old sketches and a lot of new sketches."
While there's no word yet on when the revival is gonna air, we already know we'll be there with bells on.