Hello again, as you may or may not have seen by now Ali Oetjen has been dubbed Australia's next Bachelorette.
Holy shitsnacks.
As the epilogue scene came upon us in tonight's last episode of Bachelor in Paradise, we learnt Tara and Sam are engaged and forever together, Keira moves to Melbourne to be with old mate Jarrod, and Grant and Ali's relationship blow up in their faces… Ali shows how committed to love she is and jumps on a plane bound for Los Angeles. For reasons rumoured and unknown, Ali and Grant call it quits.
BUT Ali, sweet Ali hasn't given up on love yet so do you know what that means?
We're delighted to announce that Ali Oetjen will be Australia's next Bachelorette! #BacheloretteAU pic.twitter.com/4Sq6XRwgrG

— The Bachelor Australia 🌹 (@TheBachelorAU) April 30, 2018
CHRIST almighty, they've already taken the damn picture.
Ali has since posted that exact same pic to her Instagram with the caption,
"I'm 32, I'm ready to be married & have kids but I'm willing to wait until I find the right one. I'm so excited to have the chance to make meaning of my heart breaks & pick wisely to find an ever lasting love…. I have so much love to give."
YES ALI.
Right, well there you go. Nick "Honey Badger" Cummins as our Bachelor and Ali Oetjen as our Bachelorette.
Oh yeah! Jake and Megan? Mates, I don't even know what's going on there. They're together??
Well, Courier Mail just published an interview with the couple.
Alright so, the not-couple-but-couple made the decision to leave the show as singles because there is a lot of pressure on them, I mean, just look at Sam and Tara and all our expectations and as we know from watching Megan on our tellies every night, she is not about the drama life. So the two are just doing their own thing and seeing if it works out.
"We said, 'let's not put ourselves under more pressure to either be together or not be together', and let's just see if our lives can work outside of this," Megan said.
The couple are currently doing long-distance because Megan's a busy bee and travelling for work while Jake remains on the Gold Coast.
You can read that full interview HERE.
In the mean time, between now and the next reality TV show…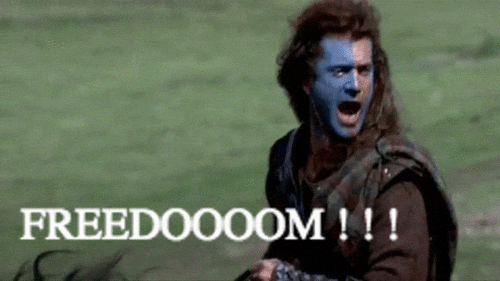 Also, don't forget to catch Josie and Mel's final Bachie recap 'cos friends, it's gonna be bloody good.