American Horror Story fans are L I V I N G right now as more and more spicy secrets about the next season, AHS: Apocalypse are dropping on the daily.
A few days back Ryan Murphy unveiled the first pic of the reunited coven, revealing that AHS queen mother Sarah Paulson is returning as ~supreme~ Cordelia Goode.
The Coven Returns. What a thrilling night with the legend Stevie Nicks on the set of AHS. pic.twitter.com/wsI1FlfN1W

— Ryan Murphy (@MrRPMurphy) August 19, 2018
It was previously announced that Paulson will also play medium Billie Dean Howard from Murder House along with a third *mystery* character, creating much speculation as to whether it would be her Asylum, Freak Show, Roanoke or Cult persona.
We can now confirm that her third character is an entirely new one created for the Apocalypse-verse called Venable.
 "This is your chance to survive," the creepy character says in the video.
Survive. This is your chance. https://t.co/c0IQHhIMtG#AHSApocalypse #AHSFX pic.twitter.com/twrkm9Bxb2

— AmericanHorrorStory (@AHSFX) August 22, 2018
"Survive. This is your chance. http://thebeginningisnear.tv  #AHSApocalypse #AHSFX," the tweet reads.
The above link leads to a dude in a gas mask (brace yourself for that one, folks) and an entry form to go in the chance to attend an exclusive AHS experience.
I sure as shit entered, I can tell ya that.
Now all I need is one of the witches to spell my entry form so that I win.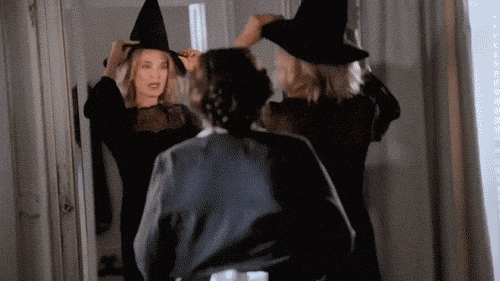 During the show's TCA panel this month, executive producer Alexis Martin Woodall revealed that the season kicks off with the end of the world, as per its title.
"The story begins with the end of the world, and then our world begins," she said.
Cop the first official freaky deaky teaser vid below:
It's time. #AHSApocalypse pic.twitter.com/z2FO9tKCZm

— AmericanHorrorStory (@AHSFX) August 6, 2018
Image: AHS: Apocalypse