Have you heard about that movie La La Land? Meant to be pretty decent? Yeah, neither.
Anyway, it's apparently been such a hit WITH THE ENTIRE WORLD that touring stage show is a legitimate option.
Speaking at an Investors Day presentation in Denver, Lionsgate Motion Picture Group co-president Erik Feig teased that the Emma Stone and Ryan Gosling-starring musical could eventually be brought to life (like, life life) by real (like, real real) singers and dancers.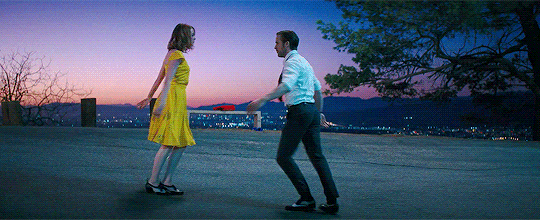 "If we want to do a stage show, we can do a stage show," he said, hot on the heels of its seven Golden Globes, including best comedy or musical. "We haven't hit our full expansion."
Feig apparently cited the company's live Step Up show, currently playing in Dubai, "as a template for exploiting La La Land beyond the multiplex", which is both promising and terrifying.
It makes total sense the studio wants to milk the shit outta director Damien Chazelle's feel-good masterpiece: aside from its Globe wins and 11 BAFTA nominations, it's already made more than US$90 million at the box office worldwide – and that's before its technical theatrical roll-out, which is timed for Jan 22 to coincide with the Academy Award noms announcement.
In short: doesn't look like this hype train is slowing down any time soon. And we're ok with that.

Source: The Hollywood Reporter.
Photo: La La Land / Lionsgate.