In a huge move, bigger than the Hulk himself, local streaming giant Stan has announced that they're teaming up with the House of Mouse to bring the ~*magic*~ of Disney into the living rooms of their subscribers.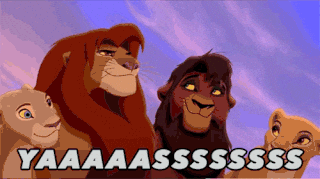 As of this Friday, a bunch of your fave flicks from Disney, Walt Disney Animation Studios, Pixar Animation Studios, Marvel Studios, Lucasfilm and Disney Channels will be available to stream on Stan at no extra charge.
Stan's CEO Mike Sneesby said "Disney is one of the most iconic entertainment brands globally and we are very proud to be partnering with them to bring a huge collection of their biggest live-action and animated films and TV programmes to our customers.  With hits from across all their biggest franchises including Disney Pixar, Marvel, Lucasfilm as well as Disney Channels' TV series and movies, the deal further illustrates Stan's ongoing commitment to provide our customers with the world's very best premium entertainment."
The timing legit couldn't be better with the impending holidays so you can relive your childhood with your fave Disney cartoons and prepare yourself for the upcoming final Avengers flick, End Game with the Marvel movies that have been leading up to it.
Better start saying your goodbyes to all your mates and relos 'coz you're gonna be in a Disney vortex from Friday until, well, who knows when.