With the end of the year ebbing closer, we're copping a handful of pervy recaps about our behaviour in 2018.
First up was Lyst's Year In Fashion Report, showing which 21-year-old star overtook Rihanna as the most-influential celebrity on the planet right now. Juicy.
Now Tinder's followed suit by making their first ever Year In Swipe review, combining data from 11 countries around the world and boy are there some interesting findings.
Across all countries, there was one song which took out the top spot for user anthems: Drake's 'In My Feelings'. Classic.
As for emoijs, beer and pizza were used heavily across the board, proving we all have some yummo vices in common.
Then the report got down to the nitty gritty to bring us some truly golden nuggets of knowledge about Aussie Tinder users.
If you're looking to score yourself some sweet, sweet matches, the optimum time to get swiping is apparently Monday at 9pm, when the most users are online.
Festivals also turn out to be a prime Tinder time, with Splendour in the Grass coming in second after Valentine's Day as the most swipe-happy event in the year – the more you know, huh?
Our favourite emoji is also this beaut:
As for jobs, it turns out the most popular 'occupation' is the same for men and women, with 'surfer' taking out the coveted top spot. Scholars was the next sexiest gig across both categories, which I find very interesting (read: questionable).
And, if you're one of those peeps who opens the chat with a gif, definitely steer clear of this most-used – albeit iconic – doozy: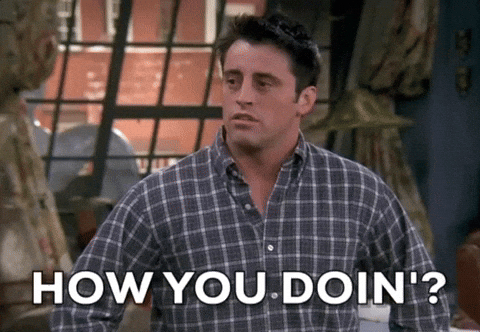 Check out all the Australian findings here:
I must admit, I'm very proud of Harry Potter taking out the top spot in both the most popular celebrity (lol) and movie categories. On'ya Straya.
So there you have it, a sneak peek into the psyche of Australia's average Tinder user, so you can tweak your profile accordingly to maximise those glorious swipes.
Image: Tinder