Unbeknownst to me, there's been a secret society of underground lasagne deliveries happening in Melbourne for years. Perhaps you've spied the beat up old Holden Barina zipping around with '1800 LASAGNE' on the sides. Now it's bubbling up to the surface, like good red sauce breaking through the bechamel.
1800 Lasagne is a Stonecutters-level collection of people who dial or DM for a portion of fresh batch-baked comfort food to get dropped off at their house, and in this great time of need, the Fitzroy-based cult fave is expanding to help the masses keep fed.
My workmate [REDACTED] has known about the saucy secret service and just didn't let on, because it – and I quote – "was one of those things where if you knew, you knew, and if someone didn't, you didn't tell them about it."
Essentially: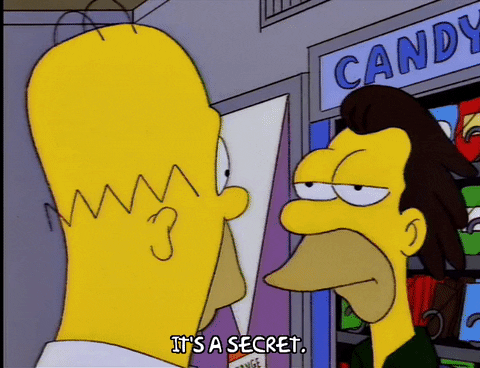 Well now the bloke behind the to-your-door deliciousness has come forward and spread the word himself, and in an interview with Broadsheet, he said that sometimes they do about 50 deliveries in a night.
"We just make really, really incredible lasagne and get it to the people," he said.
"Align people's bloody lasagne chakras, you know?"
The dial-a-delivery is genuinely just that; no fancy whizz-bang online orders, no apps, nothing. You just keep a keen eye on the 1800 LASAGNE Facebook and Instagram pages and either slide into their DMs or give them a buzz on 1800 L-A-S-A-G-N-E to place your order, and wait for your doorbell to ring anywhere between 6-8pm.
Yes, I am absolutely turning on post notifications. Gimme that lasagne, baby!
Amid all the restrictions forcing restaurants in Melbourne and around the country to shut down, the 1800 Lasagne team turned on the ovens at Theodore's in Brunswick to batch-make the deliciously cheesy dinners. Who knows when it'll be back, but I'm gonna keep an eye on their socials so I can cop a feed over the shutdown, and maybe some of their specially-made natural plonk from their mate Pat Sullivan.
Image: Instagram / @1800lasagne