Load up the Growlers buds – Australia's biggest and OG beer festival, BeerFest, is baaack. It'll be making its way around the country from November 2019 to March 2020 and hitting up Brisbane for the first time ever. Craft beer and sunshine? Hell yeah.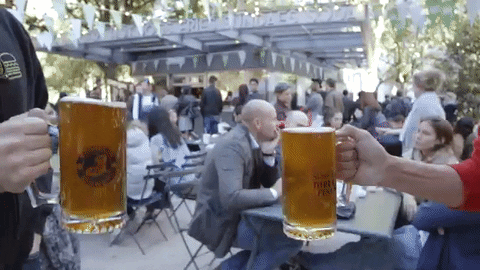 If you haven't been to one of the previous 10 then you're missing out. It's a craft brew enthusiast's heaven with over 40 breweries at each event. There's also masterclasses and new beers from the brewers to test.
Oh also, just casually, Art vs Science have been announced as the headliners, in celebration of their 10th Anniversary. They'll be delighting your ears with their electro beats, but in a fun twist, they'll also be tantalising your tastebuds with a one-off Summer Session Ale they've created in collaboration with BeerFest, Burnley Brewing and CryerMalt – so that's fun.
View this post on Instagram
Tickets are only $20 to $50 and go  on sale for the first three events August 6th, with the rest being released early next year. If you want to experience the brand new addition in Brisbane, plug the 14th of March, 2020 into your calendars.
Grab all the deets at the BeerFest website here.
Image: Provided by BeerFest