We know about the beaches, and we know about the outback, but how do we keep missing the cultural hub that is Queensland's festivals? From the artsy-fartsy, to super remote music festivals, to clebrations of Indigenous culture, there's something for all interests. We've rounded up just a few of our faves for you to plan your next getaway around.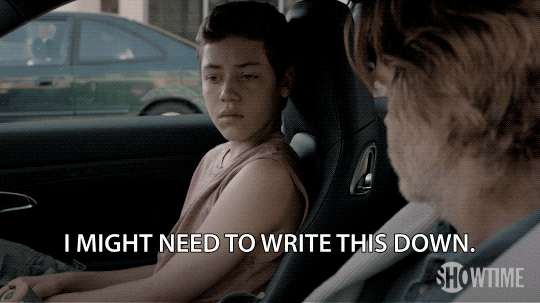 Uuuuum did you know watermelon is a vegetable, not a fruit? Because I was today years old when Chinchilla Melon Festival's website revealed this fact to me. Disturbing truths aside, I am all for a whacky festival that literally is all about the melons. Which makes more sense when you note that Chinchilla is known as the 'Melon Capital' of Australia, which is huge. You seriously need to head to the website and check out all the melon-related activities, it's wild.
Right next to the Goldie we have The Big Pineapple Music Festival. It's sponsored by Triple J, so you know it's good. And yes, yes it IS held at the site of THE big pineapple. The line-up drops in Feb so keep a weather eye open!
In a world where just being a music festival isn't enough anymore and everyone needs to be a unique experience, the world's most remote music festival is definitely one to put on your list. Yes, that means it's more remote than Burning Man.
Birdsville is a town of about 100 on the edge of the Simpson Desert, that swells to around 6000 come Big Red Bash festival time. So it's remote but certainly not empty. The festival itself takes place on the first of over 1000 sand dunes in the Simpson Desert,  a 40-metre high monster known as Big Red, and yeah that's about the height of a 10 story building.
The festival happens every year during the July school holiday period when you can expect killer Aussie bands and yes, camping only.
Queensland's capital city throws one hellava international arts bash every year where you can delight yourself with theatre, music, dance, circus, opera and more. It's also when Brissy's famous Riverfire display lights up the city, always on the final day of the festival.
Aussie films are seriously underrated and I will not hear otherwise. So a whole festival dedicated to Aussies films in the super cute outback town of Winton is a big yes from me. The town itself has its own history with movies, including being the setting of several major films like Nick Cave's Proposition. It's also the home of Waltzing Matilda and a lot of fun dinosaur things. So your trip will never be wasted.
You read food and wine right? And you must have at least seen how beautiful Noosa is? So I doubt I even need to do more convincing. Held in May, treat yourself to five days of mouth-watering indulgence then roll around on the beach afterward. Is this what heaven is like?
Since 2014 this boutique music and arts festival has hit South East Queensland with hand-picked acts to excite music and art lovers, rather than just a grab for the big names simply for the sake of having big names. You know your little hipster heart is setting aflutter. Also the Mary Valley is super beautiful, just saying.
Every two years, the small town of Laura is transformed as it hosts one of the largest and oldest Aboriginal cultural festivals in Australia. People from more than 20 communities converge on the town to perform cultural ceremonies, sing ancients songs and yes, dance. It's a truly unique way to experience Australian Indigenous culture.
The dust is settling after the 2017 Laura Dance Festival.Organisers are hailing it the deadliest ever – 9,000+ spectators, 23 dance groups and 100% Indigenous employment.And the finalists couldn't be split! Congratulations to Kawanji Wimpa (Lockhart River Dancers), Mayi Wunba (Kuranda) and Bamaga who were named joint winners!!!

Posted by ABC Far North on Sunday, 2 July 2017
I love BIGSOUND for combining the music portion of its festival with something a little different. It's also a conference of ideas with an always amazing lineup f speakers, from musicians to sports people to people in all types of professional work. There are very few festivals you walk away from with more brain cells than when you walked in.
Consider Bleach Festival proof that there is so much more to the Gold Coast than schoolies. Each April it brings a culmination of amazing art and culture into the city, both local and international talent. This year's program is yet to be announced, but expect it to cover all genres including dance, theatre, contemporary music, opera, installations, circus and major public events.
Image: Instagram / [@noosafoodandwine]