CW: This article discusses PTSD, anxiety and depression.
Those first few steps in your career are a lot. I remember feeling like a five-year-old who had just started school — overwhelmed all the damn time. Everything is new, the day-to-day is different to how you imagined and you're trying to keep a bunch of info from spilling out of your little pea brain. It's exhausting!
The idea of doing that all over again is intimidating, to say the least. But as we know, that Huge Bad Thing that kicked off in 2020 caused a lot of us to reevaluate how we spend our time on this spinning orb. Do we have a work-life balance? Am I doing something that brings me joy? Can I see myself in this career for the rest of my life?
If you're thinking "mmmm, nope," chances are, you might need to head in a different direction. But how do we start again? The idea of sliding back down a ladder that you've worked so hard to climb isn't exactly appealing.
To suss it out, we chatted with three graduates who have gone and bloody done exactly that.
Making the big decision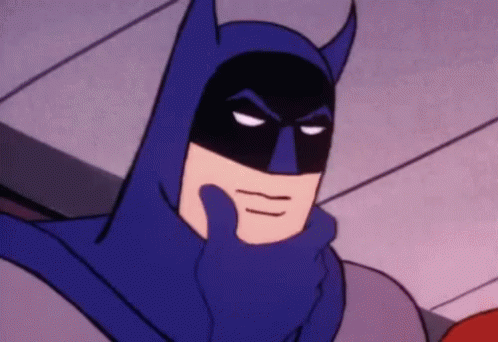 Sure, some of us have one bad day at work and proclaim it's time to move on. But, I've never actually followed through with that. So, how do people know it's time? What prompts the move?
For 33-year-old Bridget, an environmental scientist who used to work in banking, she just didn't enjoy going to work anymore.
"I started to feel anxiety in my workplace. I ended up having a breakdown working in my past career and still suffer from anxiety and depression because of it," she says. "Studying science was always something I wanted to do, so while I was on maternity leave I started and I haven't stopped since."
It helped that she's always been passionate about climate change.
"I've always been a bit of a science nerd, I like to know how things in nature, and our world in general, work. Our environment is so important and without it, we wouldn't exist, so I believe it's important to look after what we have," says Bridget.
On the other hand, 35-year-old Ann-Louise had never really had a formal career before she studied nursing in her 30s.
"I was a mum of three children under five and knew I always wanted to be a nurse. I went to uni at 17 [to study nursing] and failed terribly, but never got over the desire to go," she explains.
Dealing with doubts
If you're someone who gets second thoughts about dinner, a big life change likely means a lot of doubt. How do people stick to their guns?
In refreshing news Kris, who became a high-school teacher in his 30s, did have some very real doubts about starting over.
"Thankfully, my first degree was completed under less than perfect conditions, so I knew that I could make it work, but there is always the fear of the unknown," says the 39-year-old. "I had already completed another degree (complete with the accompanying HECS debt to prove it), and I had to spend a fair amount of time looking inward to make sure that I really wanted to make the change."
Throughout a varied history in hospo and finance, Kris had always wanted to be a teacher. Having children of his own made him finally take the leap.
"I wanted the freedom to enjoy them as they were growing, and the idea of school holidays seemed pretty good to me," he explains.
Paying the bills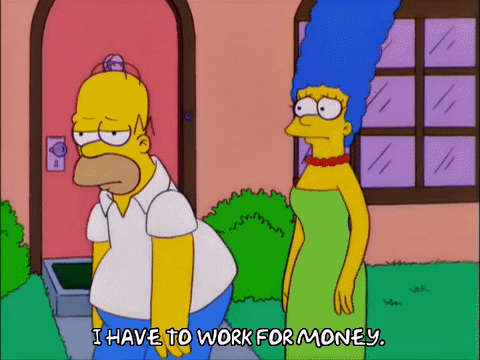 So, you've made the decision, have talked yourself out of backing out of it….now, onto the logistics.
Compared to most uni students who are fresh out of high school, mature-age students head back to studying with a stack of extra responsibilities. Whether it's kids, mortgages (must be nice), or just chunkier bills than you had at age 20, chances are you need more of an income this time around.
All the graduates we spoke with had a partner when they went back to uni, so had some extra financial support. But they also all had kids, or as I like to call them, little money leeches…
"To be honest it wasn't easy when I was doing my undergraduate degree. I was working four days a week, studying and having to pay for childcare," says Bridget. "I luckily had a husband who was also working which helped a lot. I've now been classified as totally and permanently disabled due to my PTSD (anxiety, depression), so I am on income protection. I have also recently been awarded with a SAGE Athena Swan Scholarship which pays me a stipend while I complete my PhD."
Squeezing it all in
Naturally, juggling work and study in your 30s seems like hard work. But it is possible!
The University of Southern Queensland offers flexible learning and online options for postgrad students who want to fit study around their work commitments (or booming social lives, I don't know your deal).
Don't get me wrong, as Kris knows all too well, it will still be hectic.
"My life was crazy for a while during my study, managing family commitments (two kids under six), working close to full-time, as well as volunteering as the President of our local AFL club — whilst living in a hotel after being flooded in 2019! I doubt that without the undying support of my wife that I would have made it through that part of my life with my sanity — but we always knew that there was an end in sight, and that made it easier," says Kris.
Handily, he was also offered the opportunity to undertake a 'Permission to teach' application with Queensland College of Teachers from his first placement school.
"I had three subjects left to go to complete my certification, and the school was able to put me on as a full-time teacher with my own classes. Having recently been hit with the over-commitment issues, I decided to stretch my final three subjects out over two semesters to make the workload more manageable," Kris explains.
Bridget agrees that it's tricky, but if it's important, you'll make it work.
"It was and is hard, but I have always made it work. Reading textbooks on my lunch break, banking holidays for my exam period, studying late into the night," she explains. "Organisation is massive for work-life-study balance. Sometimes it's harder than others, for example having sick children or someone calling in sick for work, but I found that the university is pretty understanding if you give a valid reason for being late with something."
What makes it worth it
Ann-Louise says if you're considering swapping careers, just to go do it — you'll regret it if you don't try.
"I love nursing, but specifically rural nursing. Not only do I look after people in my community that I know, I feel like I am contributing to the community. I make a difference daily in people's lives," says Ann-Louise.
Making a difference is something that Kris is equally stoked about since his redirection.
"The students are old enough to have a laugh with, they are still really excited to learn new things, and they are finding their place in the world. It is an awesome feeling when one of the students has an 'Aha' moment, and they finally get a grasp on a topic that they have been grappling with," he says.
So, there you have it. It can be done.
With that in mind, I'm outta here to start career 2.0. Don't tell my boss!