It's pretty common knowledge by now that potential employers are most definitely looking at your social media accounts. They saw that sexy selfie, they know you were smashed on the weekend and they're aware of your food photo obsession. Hopefully, being the technically savvy member of your generation that you are, you've at least played with your privacy settings, if not cut out risqué content altogether.
But what if you could actually twist these facts to your advantage?
"A recent study by the Society For Human Resource Management (SHRM) found that 84% of employers recruit via social media and 43% of employers screen job candidates through social networks," explains Tina Monk, Professional Coach over at Sydney Career Coaching, "What they find could disqualify you from your dream job, but it could also give you a leg up."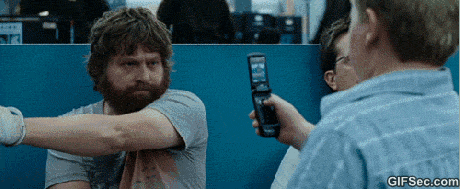 Don't Share These Things
"The same study found 36% of companies have actually disqualified job candidates after doing an online search or viewing an applicant's social media. Individuals posting to any social media site should do so with caution," suggests Tina, "Whether right or wrong, many employers view an employee's social media content and consider it an extension of the company as a whole."
As a crash course reminder in keeping your content wholesome, Tina recommends re-thinking any posts that could fall into the following categories:
Badmouthing the boss, the company or a product offering – if you must vent, do it offline to a friend you can trust.
Badmouthing competition – you might be certain it's true, but it just makes you look unprofessional. Besides you never know who you might want to work for in the future.
Posting or being tagged in inappropriate pictures – you can make social media accounts have to seek your approval before you can be tagged.
Posting any type of status update when off work due to an illness – literally none of us spend all day in bed asleep even on our sickest of days, but just play it safe and keep things unposted. Even if it's #tbt.
Posting controversial remarks that can be used against the company's mission, vision or values – think long and hard before getting too opinionated on your social media. Nothing is worse than a heated, in-the-moment comment that hasn't been well thought out, that's even without factoring in future employers.
Posting confidential job-related material – this one really shouldn't need any further explaining, right?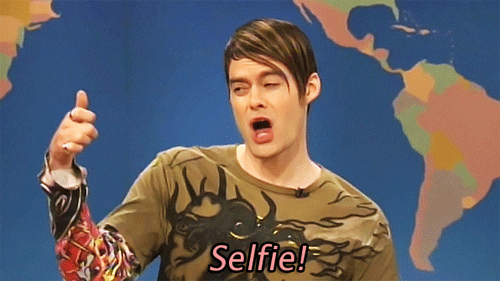 Do This Instead
It might seem easier to just abandon social media altogether, but let's be real as if you're actually going to do that. A more substantial reason to stay on your social other than your FOMO is that you might actually be judged by potential employers if you don't.
"If hiring managers can't find you online, it's not a good sign. It looks like you either have something to hide or nothing to show, both of which will send your resume to the bottom of the pile," says Tina.
"Employers will wonder about say, a tech professional that has no online presence; you need to at least be on LinkedIn and possibly twitter but keep Facebook private."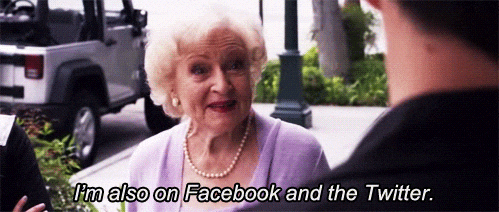 So then where is the happy medium?
No matter how hard you try to be 'real', your online persona is just that. Did you post that side angle pic of you with a definite fack and your eyes closed? No, you did not. So find a place in between the personal and professional 'you' to present online.
"While it's fine to keep your personal Twitter account private, it may be worth having a searchable Twitter name that depicts professional you and what you bring to the table. This way you get to choose what employers see. Make it look good."
In a nutshell, market yourself. If you're a designer, photographer, artist etc share some of your work. If you're in marketing or public relations, use your profile to show off that you know how to build a following and connect with the right people. No matter what your profession (or professional interest) there are links to share, groups to join and conversations to be a part of that show just how excellent you would be as an employee.