Whereas previously Friday 15th December was universally celebrated as the joyous day the world first saw Spice World, it is now a date associated with deep pain, self-pity and weird groaning noises coming from the office bathroom.
According to a 1000 person survey by couriers Go People, tomorrow's the day where Australian workplaces are most likely to be filled with useless, hungover people. It's pretty logical, really: since it's the second last week of work this year for most of Oz, there's an abundance of Xmas parties on tonight. And, in case this needs to be spelled out, people drink quite a bit at those things – even if that wasn't the plan.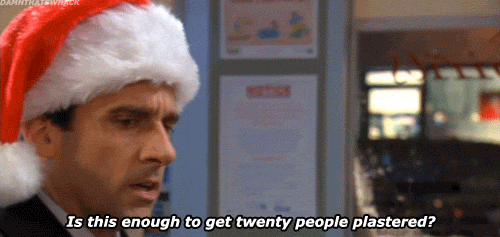 The survey also asked how people behaved at office drinks and the day after. Over 60% of people said they've never been hungover at work this year, which is obviously a straight up lie. Let's take people's answers with a grain of salt.
Apparently only 6.7% hide in the bathroom when hungover, but there might be a bit more truth in the statement that only 6.7% of people admit to hiding in the bathroom.
Some of the more popular and respectful answers included surfin' da web (18.5%), doing boring admin work (19.9%) and talking to everyone about your totally wild night (22.7%).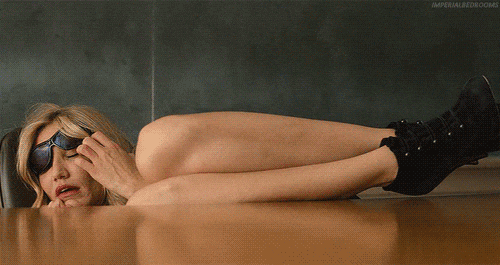 Sleeping at your desk did not make the survey answers.
Despite how it being hungover eclipses all previous sense of pain by your body's aching sense of endless regret, it appears that that little thing called the Australian economy might be hurting even more. Go People estimate that tomorrow's productivity loss is costing us about $12.8million, which is coincidentally the amount a hungover me might pay for a bacon and egg roll and a Berocca.
If your struggling tomorrow and the boss won't call the day for the write-off it is, Go People are delivering free hangover-buster kits throughout Brisbane, Melb and Sydney.
Image credit: Black Books/Channel 4