What do Mariah Carey and the Australian economy have in common? James Packer jokes aside, they both owe significant throes of their fortune to Christmas: this year, we're expected to spend $11 Billion on gifts, which is probably just a touch more than what Mariah has received for 'All I Want For Christmas Is You' residuals.
That's according to the Commonwealth Bank's annual Xmas projections, which we gave a read so you don't have to. And since it predicts this year's Xmas pitfalls and shopping peaks, you can avoid both the crowds and the chaos of an overdrawn account come January.
FYI, you're going to want to avoid malls and shopping strips between the 15th and 17th, which is when the CBA projects 8.5 million punters will swarm for presents.
As for money, it looks like Aussies will spend $593 on average this Christmas, which, um, makes my own "$20-$50" blanket rule feel super stingy. The CBA reckons most people massively blow their budget (and 43% of Aussies don't make one), which definitely contributes to the high average. At the end of the day though, compared to 2011, we're spending 25% more on Xmas cheer.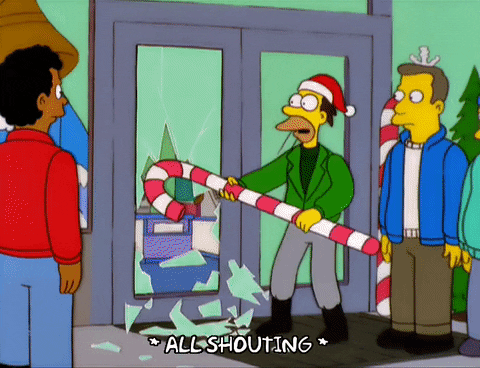 Australia, 2017.
With that $593 in mind, we thought you might need a few extra revenue streams this Christmas season. Here are four ways to make a lil' somethin' on the side.
1) YOUR DOG OBSESSION NOW MAKES MONEY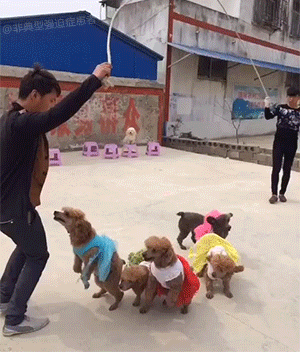 We're personally big fans of dog minding and walking apps like Paw Shake, Mad Paws and Pet Cloud are basically 'Airbnb, but for dogs'. Essentially, you're paid to take them for walkies or have them stay for a little while while their owners are away – and with the holidays coming, there's an abundance of cute dogs that need your love.
2) AIRTASKER, BUT MAKE IT XMAS
If you've always wanted to be a Christmas Elf, you're in luck as AirTasker's currently filled with festive-themed jobs. This time of year, the site is packed with people stretched thin to do everything they have to before holiday season. Luckily there's heaps of people trying to earn some Christmas cash.
"There's still a lot of the usual everyday tasks but we definitely see an uplift in getting gardens ready for Christmas Day, putting up lights, wrapping presents and also writing Christmas cards," says CEO Tim Fung.
"We've had some quirky tasks pop up, including delivering gifts dressed as Santa or an Elf, singing 'Rudolph the Red Nosed Reindeer' and delivering a telegram in fancy costume, hosting a dumpling class for a family, and requests for a caricaturist to sketch a family for Christmas cards."
And if your fave part of the season is decorating your house with Christmas cheer, then you're probably a perfect match for those people who cannot be bothered to do it themselves.
3) MOVING ON UP
Always that mate who helps out when its moving season? Turn your absurd generosity into a money maker with MeeMeep, an app which outsources moving furniture or other awkward items between places. You quote your own fare, pick up jobs when you want and can score more routine work with businesses, if you're keen to move beyond the odd 'move my couch' job.
4) LIVE IN QUEENSLAND
But what about if you're just a stingy bastard who doesn't want to earn more money but just hold onto what you have? Well, we'd have to suggest living in Queensland.
According to the CBA report, Queenslanders are the stingiest when it comes to spending at Christmas. Nationally, the average Aussie spends $16 on workmates, $38 on friends and $136 on family members. The average Queenslander, however, spends $95 on family, $22 on friends and just $7 on workmates, suggesting most of the Sunshine State's office Secret Santas are super last minute and involve keychains, novelty shot glasses and stubby holders.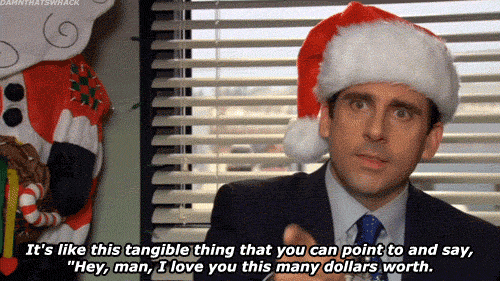 I love you $7 worth.
Tying it all back in, we found a Brisbane-based AirTasker job to promote somebody's Instagram account by regrammin' them for $5, which will goes a long way in QLD. You could even do it on the way to the discount store to pick up whatever heartfelt $7 gift you have picked out.
Source: Commonwealth Bank
Image credit: Home Alone/20th Century Fox