Getting into the workforce for the first time can be daunting. No matter what role you're going for, it's scary trying to get a job with no experience. But take a deep breath! There are plenty of ways to get yourself the job you want as long as you're willing to put in the effort. After all, the best things in life don't come easy, right?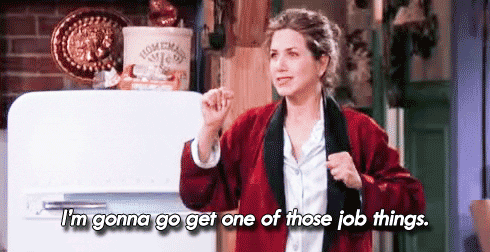 How To Get A Job With No Experience
Volunteer / Intern
Ok yeah, there are definitely internships that weirdly require experience just so you can get experience, the greatest of catch-22's. But don't give up just because some of them are doing this, as someone who had over 10 internships under her belt by the time she finished studying, let me assure you there are PLENTY more that don't. All you need is one before you're officially someone with experience.
Further Study
Whether it's university, TAFE, private college, traineeships, whatever. Having higher education on your resume, or at least being in the process of getting that education, can give you a huge leg up in most industries. Even if you've been int he workforce and you're just trying to move into a slightly different area, or nab a promotion, a little extra training can really help.
Work Your Way Up
A lot of industries have huge room for growth. You may start out as a server with no experience or study behind you, but from what you learn on the job you can often prove yourself and work your way up the food chain. Retail is a perfect example of this. So basically, never think you're too good for any role, a good worker will always be noticed.
Use Your Network
Sometimes all it takes is one good word and you're in. It's not a luxury everybody has, but if you're one of the lucky ones who do, use it! But then make sure you live up to it.