For some people, hobbies are a passing phase (like that time I made a wooden coffee table, swearing to do this for the rest of my life, and haven't picked up a hammer since) or even a background enjoyment that they feel no need to bring to the surface. And this is great. But what about those of us with an itching need to always be tinkering away at what we're told are just 'hobbies?
As someone who from the tender age of 6 has always journaled the road trips up to Grandma's and from the I'm-an-adult-and-I-totally-know-things-now age of 10 have been writing (terrible) poetry and is now, in fact, a person who is paid money in exchange for my writing, I say screw the expectations that 'hobbies' is all that our passions can be.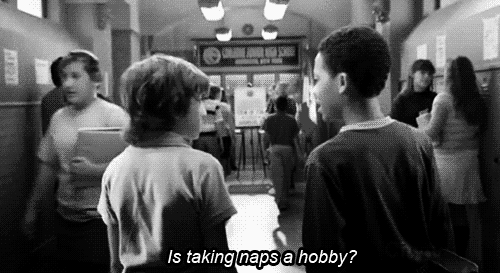 Artist
If you've progressed beyond the mandatory art classes of year 8 (or was it 9, I don't know high school was a long time ago for me guys) and you're still loving it beyond a paint by numbers situation, do something with it.
Maybe that looks like a classic Fine Artist, or maybe it's a role that's more following a brief and using your creativity to express ideas to the intended audience. Illustrators, Animators and Graphic Designers all fall into this category. Then, of course, there's the other side of the art industry as something like an Arts Administrator or Curator where you're more on the planning side.
Sewing
Like throwing your own garments together? Get yourself a higher education to perfect your method and then you can turn it into a Machinist, or Tailor, or maybe even become the next Sass & Bide. You'll never know unless you sew (sorry).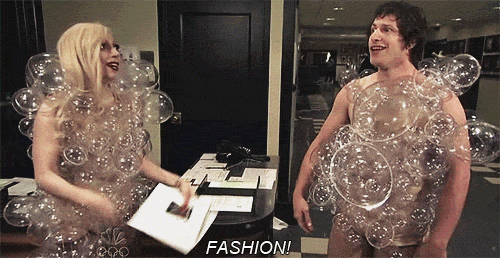 Woodwork
If your interest in crafting wooden things is less fleeting then my pure determination not to pay $800 for a wooden coffee table that I was 1000% certain I could make myself, then why wouldn't you make it your livelihood?
Maybe your calling is the more intricate work of a Woodworker, designing and building wooden products such as cabinets, musical instruments, and furniture.  Or perhaps it's more along the lines of Carpentry, building and repairing structure frameworks like windows, stairs, and cabinets.
Enough experience in jobs like these, combined with administrative, budgeting and organizational skills, can even grow into managerial roles in the construction sector.
Writing
Yes hello, hi there, this is my one! A lot of different types of courses can lead into a writing job. And jobs that involve a lot of writing expand well beyond Novelist and Journalist. Maybe Editor tickles your fancy and you can help find the next Harry Potter/Game Of Thrones, or you like engaging with an audience through Copywriting, or you're planning on being the next big Blogger.
Exercise
Calling all gym junkies. I personally may not understand you, but a career in fitness would certainly open you up to a world of people who do. Yes, of course, there is a growing popularity in Personal Trainers (and once you graduate and get all successful thanks to my wonderful article if you could just schwing me some free training that'd be great), but there's a lot of alternative or more specialised options too.
On the physical side of fitness, there's also Physical Therapy, Sports Medicine, Sports Massage Therapy, Sports Performance Management Specialists which basically combines a strong knowledge of all the aforementioned jobs to help find the best training program for stamina and career longevity of an athlete. Then there's the nutritional side of the fitness world and even Sports Psychology.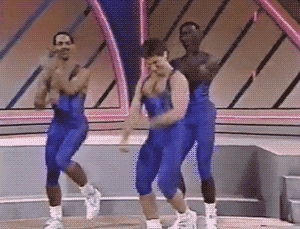 Photography
If you're the person in your group who's always clicking away (every circle of friends has one) maybe you should give your friends a rest and take your passion to the professional realm. The best part of this hobby turned career is the huge range of areas you can get into.
You could find your specialty in animals and wildlife, or snapping those hottest runway looks. Maybe you want to be a photojournalist. One that I bet you didn't think of is Forensic Photographer, in case you also harbor a passion for solving crime.
Then there's a slight flipside to photography. You could be a Photo Editor, finding the perfect pictures to accompany each story or campaign. Or you could share your passion with others and become a Photography Teacher.
You see? Ignore the people who don't think you can make a living wage and follow your passions…especially if you're willing to work a few casual hospo jobs while you're working your way up in the industry.