You know how in high school literally everyone is telling you that if you don't go to uni your life is essentially done and you may as well just give up right now? Aka, people of a different generation when full-time jobs grew on trees. Well a report by the The Foundation for Young Australians (FYA) released today has proven that this higher education advice is a bit of bull.
"Australia's promise to our young people has been that their education is the 'golden ticket' to a full-time job. Over the past decade however, that promise to the next generation has been broken…" FYA CEO, Jan Owen said.
This New Work Reality report followed 14,000 young peeps for 10 years, and here's some fun stats they discovered for those of us (me) still paying off our HECS debts to cry over: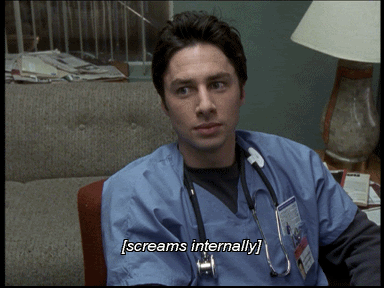 Your Degree Isn't As Important As You Thought
60% of us have post-secondary learning, but only half of people aged 25 can actually score a full-time job. According to a 2017 report by Skilling Australia Foundation, 78% percent of VET graduates are employed in full-time work after graduation, opposed to 69% of uni graduates.
Instead we're commonly working full-time hours in casual jobs, which means we don't have access to work perks like sick and annual leave. The numbers of young people needing to do this has doubled since 1992.
It's Not Going To Get You A Higher Wage Either
Just to add insult to injury, the same Skilling Australia Foundation report found that when we do land a full-time gig with a Bachelor's degree the average starting salary is $54,000, whereas VET graduates start at a higher average of $56,000.
They're Not Preparing Us For The Real World
7 out of 10 of us feel the reason we can't get full-time work is because of the lack of jobs, which sucks and is hard for us to do much about, but 3 in 4 don't feel like they graduate with the needed vocational and practical work experience to get the jobs that are available. What's more, half of young people feel like they don't have the technical skills needed for full-time work.
Considering how much money we pay to receive a higher education, this seems kinda not really ok imho.
Calm Down, It's Not All Doom & Gloom
The report did offer a gleam of hope with some insights into what does actually help us gain an elusive full-time job in this day and age, and it seems to be all practical skills based.
Finding a course that teaches real-life skills, such as problem solving, teamwork and communication, can help you get f/t work 17 months faster. Getting real world job experience in your chosen field while studying can get you into a f/t job 12 months faster, although it's worth noting the study does point out that this is after 5,000 hours of paid employment so pick your internships or jobs wisely.
It's also important to choose a growing industry, and stay positive! Seriously, a good mind-set sped up the study-to-work time by 2 months.