Nobody ever really tells you, but gap years can kind of suck.
Even when you've got massive travel plans, you're likely to spend a considerable chunk of the year saving up and working heaps – usually for the first time in your life.
And – PEDESTRIAN.TV bosses, look away: everybody else, hello – working lots isn't terribly exciting. It's a lot easier to lose sight of your goals (ie. travel, career success, world domination) while bogged down in the realities of everyday hustlin'.
Whether you've got travel plans or are just taking a year off, here are a few tips to take the edge off the occasionally harsh vibes of adult life.
Plan, plan, plan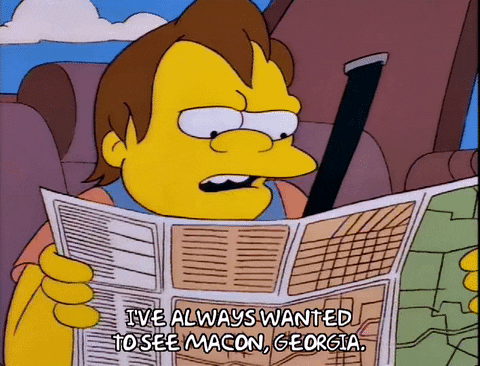 Okay, at first this might seem obvious, but sometimes the best advice is right in front of you.
While you should be able to shrug off the looming weight of the future (that's kind of the whole point of a gap year), sometimes even goals like like 'I'm studying next year' or 'I'm saving to drink a lot in London' can't quell your inner anxiety.
That's when planning comes in handy, on both a macro and micro level. Turn the terrifying unknown into a mapped-out world; at the very least, try sketching out the horizons.
Say you're not feeling so hot about your new job and life: that's fine. If it's only temporary, make plans for a distraction. Plan a road-trip, throw a party, keep a music festival in sight.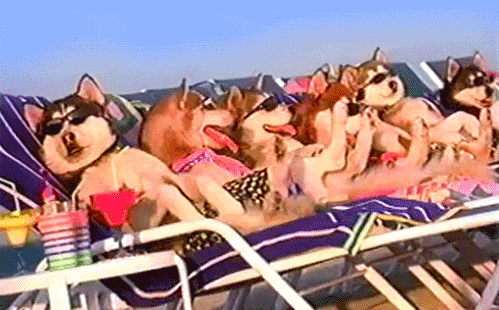 Or work towards owning six surfer huskies.
Wary of anything a little spenno? Create a to-do list of your idea of cheap-but-fun stuff, whether that's a reading list or a bucket list of every blowhole you want to dive into along the coast – and folks, that ain't an euphemism.
Or, if you are travelling soon, do you have a budget? Do you know what visas you need? How many days do you want to spend hungover in Budapest? What exactly will you see and do? Are you going to learn la langue d'amour for your two days á Paris?
It's a little harder if you're not feeling a job you thought was your dream. It's worth remembering that starting from the bottom is not that glamorous, and it takes time to climb that ladder: the question is, is it worth it?
Yes means grinning-and-bearing it, but no means, hey, maybe it's not for you. Or at least, not right now. Which is more than fine. Don't think of it as a false start so much as narrowing down your choices. As the world's worst tattoo probably reads, 'you only work out you don't like coriander by eating it'.
Don't let your brain rot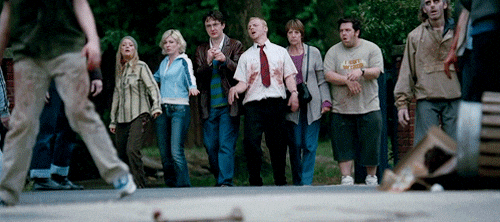 Use it, or lose it. Maybe that doesn't mean much to you, but it will when you're halfway through explaining climate change to your skeptical uncle and can't explain why cold temperatures don't negate global warming.
Adults are too utilitarian for our own good. Our brains push out anything irrelevant to our everyday lives. That's why gap years, while fun, pretty much turn your brain to mush. We're not saying you need to open your old science textbooks: in fact, we're a little surprised you didn't burn them. Probably because back then, you knew how bad that would be for the environment.
Gap years aren't for full-time study, but what about a cheeky course on the side?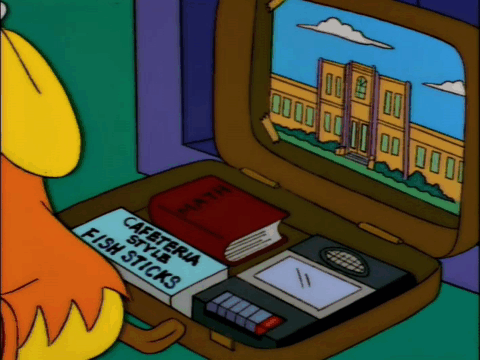 You don't have to be a book hound like Lisa: why not try something left-of-centre?
TAFE NSW have a whole heap of free courses, ranging from coding classes to an Ableton 101 so you can learn to make sick beats. You can also learn how to make iOS apps, take a screenwriting class, and even try your hand at creating prosthetics for horror films. Learning and saving money: it's nowhere as bad as it sounds.
Alternatively, there's a load of online courses to take around your 9-5, from photography to creative writing and French, German and Spanish lessons, because let's face it, you haven't opened DuoLingo since the first week you bought it. There's a plethora of options, so it's worth a browse. You can even learn how to be a volunteer firefighter, if you really want to give back to the community.
BUILD BLOCKS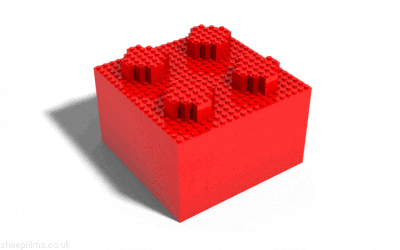 Is your resumé looking a little sparse? There's three courses you'll probably need/want to take at some point in your life, so why not knock 'em down now?
First up, we're going to strongly recommend getting your RSA, or Responsible Service of Alcohol, which you'll need to sell alcohol in Australia. Even if you're not planning on working in hospitality any time soon, it's still handy to have up your sleeve, especially if you volunteer anywhere with a bar, like a SLSC.
Similarly, the RSG, or Responsible Service of Gaming, is essential if you're planning to work in any sort of bar/club. If they've got pokies and you don't have one of these, you can't work there, even if you have nothing to do with 'em. You can get both an RSA and RSG online.
Finally, earning your First Aid Certificate should be a top priority. Learning what to do in a crisis not only helps put your mind at ease, it can literally save lives. Literally, in the literal sense of the word.
It's one of those things we all know we should do: if we did, the world would be a safer place.
And while this isn't the reason to do it, having a First Aid Certificate looks real smick on a resumé. It's not only an incredibly useful skill to have on any team – it speaks, ideally, to the character of the person behind the qualification.
TREAT YO' SELF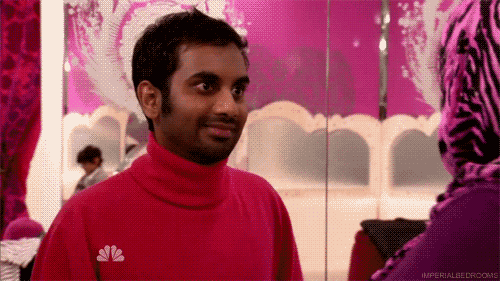 Even in a gap year, there's so much emphasis on motion and working towards your post school life. While it's great to save money and learn new things, you also should let yourself breathe.
Spend days playing video games, binge-watch whatever trash TV you want and spend all of your first pay check on frivolous things (it's a tradition of entering the workforce, trust me). Most importantly, don't compare yourself to others, or take advice you don't agree with – yes, potentially meaning what's above. Do whatever you want. It's your gap year.