TMRW Music is Australia's home of electronic music. In addition to their leading events brand, Ministry of Sound, their agency and events team represent some of the most exciting artists, labels and event brands around. TMRW are seeking a full time Marketing Executive to join their Events & Touring team at Ministry of Sound & TMRW Events, part of TMRW Music Group based in Sydney. You will work closely with the Marketing Director and Head of Event Development and you'll be tasked with a variety of responsibilities to ensure the daily functions of their event and tour marketing campaigns run smoothly. Your key responsibilities will include: data management – exporting & cleaning ticketing data, adding to databases and utilising in CRM tools, creating and mastering events and touring calendars, detailing specific outputs and deliverables and supporting internal communications by distributing meeting agendas and note taking. This position would suit a candidate with a broad range of marketing skills and an ability to adapt quickly and learn on the go. If you are passionate about music events and are looking to find your way into the industry this could be the role for you! Apply now!
Sans Drinks is Australia's non alcoholic superstore! An exciting opportunity has arisen for a passionate Store Manager to join the team at Sans Drinks Warringah Mall in Sydney on a full-time basis. As a Store Manager at Sans Drinks you will be responsible for the day-to-day management of the retail store whilst driving your team, upholding Sans Drinks values and delivering the best-in-class experience to every customer every day. You will achieve budgeted sales, wage targets and manage other controllable costs and manage operational duties for your store including effective rostering, managing the visual merchandising team, managing deliveries and stock. If you are passionate about working with people and have a minimum three years retail store experience with a passion for the non alcoholic drinks category and willingness to learn then this could be the opportunity for you! Apply now!
Social State Entertainment works with over 30 venues programming live events across the country, with offices in Brisbane and Melbourne they have grown into one of Australia's premiere booking companies. They are currently searching for a part-time Venue Booking Administration legend to work in their Brisbane office. This position requires articulate communication skills, knowledge and passion for music with an ability to develop and implement unique one off and recurring events. You will be working closely with the national Social State team as well as venue managers, agents, artist managers and national tour promoters. For this role existing relationships with these partners particularly within the Brisbane live music community are a must. Specific knowledge of the main touring live music genres and strong diligent event administration/event organisational skills will be looked upon favourably. If this sounds like you, apply now!
Diamond Graphics is a reputable, reliable graphic design and content creation Agency, specialising in a range of digital and branding packages. They are seeking a part-time creative and passionate Social Media Content Creator to join their design business in a remote role. As Diamond Graphics social media expert, you will be responsible for developing and implementing a robust content strategy that aligns with their clients brand identities and engages audiences across various industries. You will be responsible for creating and curating compelling visual and written content, including graphics, photos, and videos, to showcase our clients products and services. The ideal candidate should have a strong eye for design, excellent communication skills, and be knowledgeable in the latest social media trends, and have experience using Canva and other editing apps. If you're excited about the opportunity to shape the online presence of a growing design business, apply now!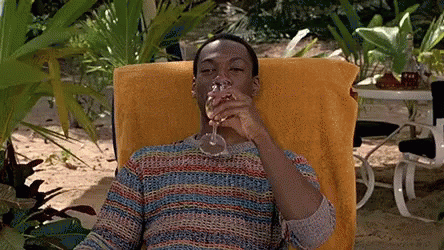 Woofys specialises in creating showstopping branded events for their clients thanks to their customisable carts and bars. They are currently looking for a full-time Sydney based Account Coordinator who will be the point of contact for the client from start to finish. You are in charge of liaising with clients from the point of enquiry, and guiding them through the booking process. You are a key part of producing memorable Woofys events where the client raves about their product, service and people. Working with the wider Woofys team you ensure the timely and smooth delivery of all events. Your main tasks include: responding to all enquiries in a timely and professional fashion and drafting quotes for events while communicating the business offering engagingly and succinctly. To be successful in this role you will have an account coordinator, sales, and/or events background and you understand what makes a successful and memorable event and can translate that through your work. You also have drive to secure events and win business. If this sounds like the gig for you, apply now!