Yes, you are right to be as excited as you are rn, LEGO Master Builder is not just a title they made up for one of the best movies of all time (I will not hear arguments against it). It's an actual real-life job that's bestowed on an extremely lucky few, but you could actually be one of them. In fact, Australia's only Certified LEGO Master Builder is lucky devil Ryan McNaught.
Ryan has built replicas of everything from rocket ships to kangaroos, to the Sydney Opera House and The Colosseum. Basically, he gets paid an actual wage to play with LEGO bricks all day long. And I am wondering why I have wasted my life on doing anything else. Do you KNOW how expensive LEGO is? Can you IMAGINE getting PAID to play with it? I can, and frankly, it seems delightful.
So how does one get into this line of work, besides fulfilling a prophecy told you by old mate Vitruvius and saving the world? Turns out there's a pretty clear career path and it doesn't necessarily include uni.
About 12 years ago I was working in I.T. as the Chief Information Officer for a media company. LEGO have this really cool thing in schools called Mindstorms which is like LEGO robotics. I was doing a few projects on that and it kind of just grew from there.

It got so much that I was working 8 hours a day at my normal job and working 8 hours a day on LEGO while trying to raise a family and get some sleep. I had to make a decision, and it's pretty easy when you think about it, to give up my normal job to play with LEGO all day.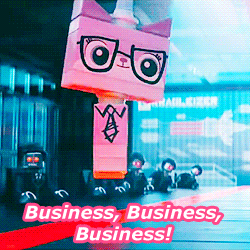 But it's not all fun and games. This is a lot more technical than the mini Star Wars X-Wing fighter you put together because it's the only thing you could actually afford. But OK yeah, it still sounds like a lot of fun.
A typical day for me will be about half of it spent on the bricks playing with LEGO. The other half will be meetings and getting organised with logistics and that kind of stuff.
While a lot of work is for shopfronts and the like, there are some pretty cray projects from time to time that want to make the history books.
Recently we had to build a lifesize car, that was pretty crazy. Late last year we had to build Australia's tallest model which was a [replica of] a rocket that's going to take man to Mars, which NASA's building. That was 7.5 metres high so we had to have a cherry picker and cranes and all sorts of crazy things like that.
The latest record attempt? Well, good news amateurs, you can actually be a part of it. Head down to Westfield Parramatta this weekend (28-29th July) and celebrate International Friendship Day by helping Ryan and his team break the record for the World's Largest LEGO heart. Awww.
The previous record is a 2 metre heart, which I made about 10 years ago for Valentine's day, we're trying to make this one 3.2 metres…It's [going to] weigh about 400kg.

But we actually need the publics help. One of the activities for everybody that comes along [on the weekend] is to help us build this giant heart themselves.We've spent about 6 weeks preparing a big heart frame that everyone is going to fill up with their little hearts.
If you feel inspired by a little LEGO heart action, or if like me you're irrationally excited by the fact that this job exists, Ryan says there's a more direct study path to become a Master Builder
Study Industrial Design. It's kind of a mash-up of architecture and whole bunch of creative things. Every Septemeber, the head of LEGO in Denmark has a big intake of interns. They take Industrial Design graduates from all around the world and you can get going from there.
And, just because I know I can't be the only one who desperately wanted to know…right?…I did indeed ask Ryan who his LEGO Movie spirit animal is. It's lovable dreamer Emmet, with just a dash of super orderly and mildly diabolical Lord Business. Is this a reflection of what it takes to join the LEGO world? Probably not, but it's fun to know.
Image: Supplied.