The year may have just started, but we're all well and truly back at work. When the tides of post-holiday optimism and energy start receding (and if they haven't, oh, they will), it's time to turn to some sweet podcasts for that serotonin hit. Right into those ears of yours:
We're focusing on the startup side of things, since that entrepreneurial spirit is contagious. Who knows? Maybe you'll feel so inspired you'll create the Uber of dance academies, the Facebook of origami displays or even, dare we say it, the Spotify of inflatable wiggling men outside of car sales. The sky's the limit, my friends.
StartUp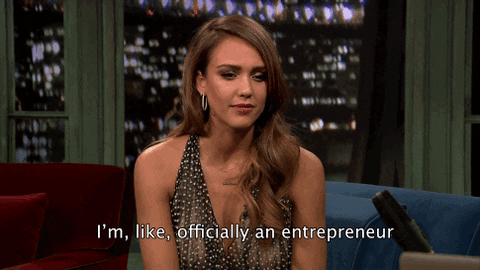 There's something refreshing about StartUp: for a show with a name ubiquitous with ambitious and frankly often unlikeable people, the way the show covers the stories of the rise (and fall) of companies is filled with humour and painted with care.
It's no surprise, given the show – now in its seventh season – is by Gimlet Media, kingpins of the podcast biz.
It's a show about what to do and not do, and how people's best and worst qualities seed a business. The show doesn't romanticise entrepreneurialism, often exploring issues of discrimination within start-up culture. The mini-series on American Apparel founder Dov Charney, fired as CEO due to the fallout surrounding his sexual misconduct, is particularly gripping.
Where to start: StartUp Bus, a recent five-part series about a StartUp competition, where teams meet and have five days to conceptualise, create and pitch a working product. It's insane.
The Pitch
Think of The Pitch as a podcast version of Shark Tank. Another Gimlet podcast, this one is relatively new: it started back last June, but has already amassed a solid listening base. Hosted by Josh Muccio , the show profiles new companies and follows them as they pitch to a panel of four cashed-up entrepreneurs.
Where to start: We reckon it's best to start with whatever company/industry interests you, but the one on Metabrew, a company trying to replace coffee with a new 'healthy' drink, had this Java-lover truly buzzing.
Oprah's SuperSoul Sessions
If Oprah's speech at the Golden Globes reminded you of her unparalleled ability to aspire, then clearly you haven't been listening to SuperSoul Sessions, a spin-off podcast of her tv show of the same name.
Sitting down with celebrities, authors and inspirational heroes, Oprah does what she does best: interview the hell outta people. It's not directly career related, but every listen is more cleansing than a secret thermal pool. I won't get too gooey on you, but if you're in a funk over work/life/love/how nuclear détente is a thing of the past, an episode can life you right up. Keep them ready for the right moment.
Where to start: Alanis Morissette. What more else is there to say?
Founders University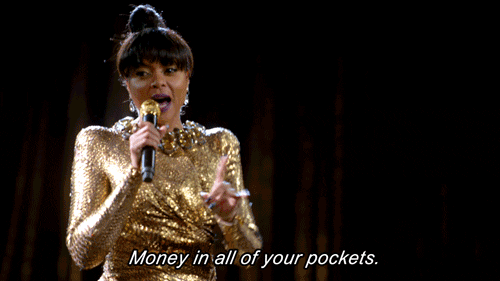 My mum always told me to promote my own work, so there was no way I wouldn't pop in P.TV's foray into the Podcast game. Founders University is hosted by our co-founder Chris Wirasinha, where he talks about interviewing Aussies who have made it big by following their #passion.
We're not skimming the surface though – the whole aim is to move beyond inspo-porn and into a deeper, realistic conversation about how to go global without going bedlam.
Where to start: Our chat with Showpo owner Jane Lu is so strong we made it our first ep. Keep your eyes peeled for eps with F45 founder Rob Deutsch, but trust us, there's heaps more to come. We don't want to give it allll away.
How I Built This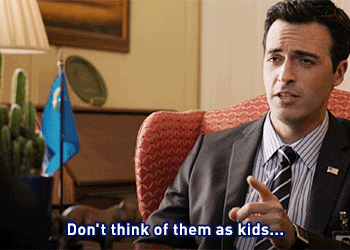 Ever wanted to learn how people made LinkedIn? What about Zumba? Instagram? Chipotle? This NPR show interviews the little-known people behind the brands and products that have shaped our world. Yes, Chipotle has shaped our world. Get among it.
Where to start: Instagram, for sure.
Heroine
As the name suggests, Heroine is dedicated to telling the stories, struggles and wins of women-identifying leaders. Hosted by Majo Molfino, Heroine undercuts the whole 'overnight success' narrative and details the beginning steps of success, tracing back through people's lives. Guests include Brave co-director Brenda Chapman, Facebook product design VP Margaret Stewart and Claudia Chan, founder of S.H.E. Summit.
Where to start: The episode with Aminatou Sow, writer & co-host of the excellent-but-irrelevant-here podcast Call Your Girlfriend.
Now cram those ears with sweet, comforting words.
We're all about bettering ourselves and moving forward in our careers and lives in 2K18. Feeling the momentum? TAFE NSW's enrolment week is from 15th-20th Jan, so pop down to a TAFE NSW campus and get moving with over 1,200 courses on offer, from degrees to certificates, short term classes and online studies.
Image credit: The Simpsons/20th Century Fox