Sit down kids, especially if you did/are currently kind of sucking with your ATARs rn, I'm going to tell you the most important thing that your parents and teachers will probably kill me for: it's actually not as important as they'd have you believe. And I have the expert opinion of Katie Roberts, Director of Katie Roberts Career Consulting to prove it.
Many people don't get the ATAR they need for their first choice. There are lots of different pathways into your dream career, so don't despair if you don't get into your first choice straight out of school.
It's not just in an I-want-to-do-a-trade kind of way either (which you probably already know doesn't require your final 2 years of school). If you really have your eye on a profession that requires higher education and somehow you kinda bombed your school exams, there is still absolutely no reason you can't reach your goal.
I mean, I won't deny going the traditional route is probably the most direct option. But it's no coincidence that Year 12 students are experiencing higher and higher rates of anxiety and even depression in their final year of school. According to The Daily Telegraph, a 2015 UNSW School of Education study showed that 42% of year 12 kids are suffering from clinically concerning levels of anxiety.
Why are we acting like this is the be all and end all when there are a million (that is not accurate but you know, there's at least quite a few) other ways to get into the course you want?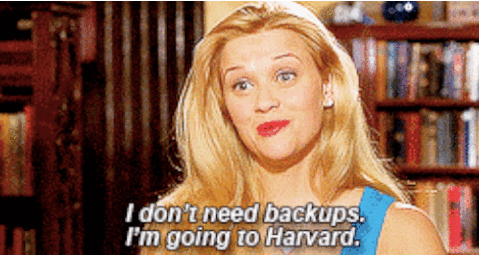 My sister dropped out part way through year 11. Fast forward a few years and she's studying psychology at one of the big Sydney uni's full time with an HD average and is impressing the faculty so much that the Dean even gives her a casual buzz to congratulate her personally. So, point taken, yes?
So then, how do you go from bombing to being bomb?
First Of All, Take A Deep Breath
Remember that it is not the end of the world if you don't get the ATAR you had hoped for. There are many other ways to apply for entry into your dream course.

Try to stay positive and focus your energy on the steps you can take now to improve your chances of gaining entry to the course you want in the future. Many successful people face hurdles throughout their careers. It's how they respond to those hurdles that determines their success.
Talk To The Experts
I am yet to hear of a uni/TAFE/private college that doesn't have a person you can talk to about how to get into your desired course. Make use of them! No amount of Googling will give you a clearer picture of what you'll need to do to live your dream.
Work Your Way Up
If you don't get the ATAR you need, you could apply for a course with a lower ATAR and then transfer to your dream course with a view to commencing it in your second year of study. Look up the requirements for transferring to the course and the grades you will need to give yourself the best chance of success.

Also check if you are eligible for any special entry schemes. This may enable you to get entry to a course with a lower ATAR than the cut-off score or access scholarships.
You never know, maybe the new course actually ends up being the perfect fit for you.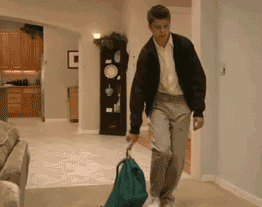 Think Outside The University Box
University as the definition of future success is another myth passed down from one generation to the next. Completely untrue.
Getting work experience or an entry-level job in the industry you are aiming for is a great way to get your foot in the door and build your experience. It will also help give you clarity on your career direction.

Getting a qualification at TAFE or a private college can also help you move into your dream career, with a large number of vocational education providers to choose from.
Open your mind and realise that the path to your chosen career might not be the traditional one you always assumed.
Improve Your Skill Set
Many universities offer pathway programs into their degrees. Check the university's website or make an appointment to see a course advisor to find out what options are available to you.

Consider applying for TAFE or a private college in a similar area of study – you can then use this qualification to help you apply for your dream course at university.
You may even find you don't end up needing the course you were aiming for after all!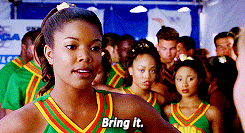 Seriously guys, even if you DO get a coveted 90-something ATAR once you start uni if you're actually still boasting about it/asking other people about theirs post-highschool, you will only receive a collective eye roll. So stop stressing and start making moves to your dream career.