For reasons I cannot quite explain and simply do not wish to even try and pin down, Woolworths has just dropped cheeseburger spring rolls into the frozen food section. It's something that I don't think anyone really asked for but Christ I'm glad it exists purely because: CHEESE. BURGER. SPRING. ROLLS.
As part of the Woolies newly-unveiled frozen party foods range, the Cheeseburger Spring Rolls are filled with beef mince, tasty cheese, pickles, ketchup and a tangy, mustardy burger sauce. Pretty sure they're coming to snatch the crown from Miss G's in Potts Point, and I'm very stoked that I can just duck down the shops for a cheeky box of springys instead of finding a reason to visit Sydney.
Also, pickles in a crunchy cheeseburger spring roll? I don't know what I have done to deserve such a blessing but I've clearly curried favour with someone in the food heavens.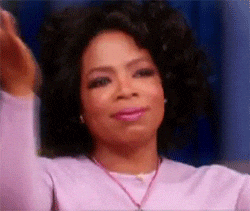 The range also includes a bolognese arancini (yes, please), which has beef bolognese and parmesan cheese in a layer of arborio rice, which also sounds like some kind of fucked delight that I'll happily gorge on while sitting on the couch binge-watching TV.
For the non-meat0-eatos, there's also pumpkin and harissa bites which sound frankly delightful, if you ask me. Bitta sweetness, bitta spice. It's pretty much a frozen, bite-sized me. Love it.
The whole new range is going for $5 a pack in the freezer aisle at your local, so I guess it's time to get all your mates over for a fancy dinner party where all of the courses are cheeseburger spring rolls.
Image: Supplied