Thank God it's Wednesday, because if you're living in Brisbane, the Gold Coast, or Sydney, that's the day you can order an entire kilo of cheese to your door, with a heap of pasta to mix through it. No this is not some kind of April 1st prank, there's no Ashton Kutcher waiting to jump out and laugh at you. This is legit a whole hunk of cheese pasta, and you can order it right now.
Helping us maintain our food sweats and cheese-mares through isolation, Salt Meats Cheese in Newstead, Surfers Paradise and Drummoyne have started delivering their hot, melty brie wheels and fresh pasta right to your door.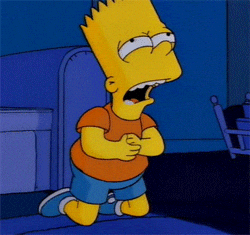 Does this mean you can unashamedly scoff down an ungodly amount of carby carbonara without feeling like someone's about to ask you to stop embarrassing yourself in public? Absolutely.
The kilo cheese wheel pasta thing that sounds like it should either be illegal or locked away in Horny Jail indefinitely comes in four different flavours. You've got the classic, the carbonara, the homemade black truffle sauce (my god) and the homemade four cheese sauce. Because what's better than dunking fresh pasta into a gooey mess of creamy brie? Just slathering on another four cheeses. Fuck it, who cares. No rules in isolation, baby.
It's the perfect indulgent meal, and yes I am sitting down here in Melbourne trying to manifest my own Salt Meats Cheese down here. At least cop an order of this if you can simply so I can live extremely vicariously through you.
The whole-ass kilo of spaghetti brie cheese wheel will set you back $39, which has enough for two people (or one very hungry person who also wishes to put themselves into an immediate food coma.)
You can cop the cheesy delight through Deliveroo or UberEATS, or through Salt Meats Cheese's new app. Just pray you're in the delivery radius of the three restaurants slinging out that gooey deliciousness from 5pm.