PEDESTRIAN.TV has teamed up with QLD Health to help you become the healthier boss you deserve to be.
Sad news: the end of summer's in sight, and we've all become accustomed to some pretty questionable eating habits.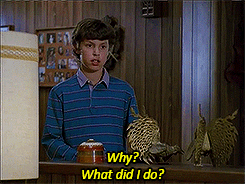 Better news: there's a way out, and it doesn't take excruciating effort or involve any fad diets.
But before the inevitable eye-roll commences, let me explain myself. I don't want to seem preachy because I'm no health guru. In fact, I literally used to be the worst eater in existence.
I, myself, have struggled with physical and mental lethargy for a long time now. Whenever anyone told me to change my diet or make healthier food decisions, I wanted to hurl a metaphorical dumbbell at their face and consume a gallon of sugar in defiance.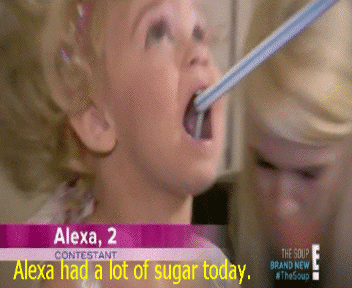 That was until I realised that I really was eating a ridiculous amount of processed, sugary junk foods. I ultimately swallowed my pride, and started taking junk food substitutions seriously – eating less sugar, drinking less booze, consuming less garbage.
Now, focusing on your diet will not automatically make you think "wow, thanks I'm cured !!!" but healthier food choices will inevitably aid you in the pursuit of feeling better, both physically and mentally. It's a step in the right direction. You also have nothing to lose.
With that being said, here are some junk food and beverage swaps that taste better, are delish and don't take agonising effort.
Kombucha instead of soft drinks.
Now, hear me out on this one. I'm someone who craves sugar. In its entirety. All the time. Particularly when it involves sugary, fizzy drinks. So, whenever I crave some of that sweet, sugary fizz now, I grab a kombucha – the fizz is still there, which tricks my brain into thinking that it's a soft drink, and there are some rad zero-sugar kombucha options in stores.
Zucchini noodles instead of pasta.
Zucchinis can help digestive issues, such as constipation, and contain heaps of fibre, vitamins and minerals. It's a win-win, TBH.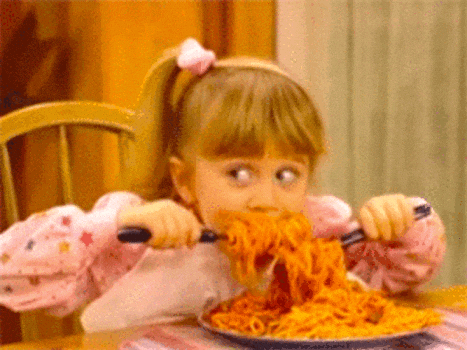 Cauliflower pizza bases instead of the average pizza base.
This may sound daunting and time-consuming, but cauliflower pizza bases don't take much time to make at all, and practically have the same taste as a normal pizza base. Cauliflowers are rich in antioxidant nutrients such as vitamin C and vitamin K, which can reduce the risk of cancer and heart disease.
Fruit and vegetable smoothies instead of unhealthy snacks.
When you're shopping next, grab a whole bunch of fruits and veggies instead of filling your basket with naughty stuff like choccos and chippies. Then, when you're at home and feeling peckish, mash up the fruits and veggies into a smoothie (check out this delectable tropical fruit smoothie recipe, for example). The natural sugars and fibres from the fruit and veg will satisfy your cravings, and will make your tum feel ~satisfied~.
If you're going to drink booze, make it a Bloody Mary.
Yes, it'd obviously be better to lay off the booze, and it goes without saying that drinking in excess can be extremely harmful for your physical health and mental wellbeing. However, if you're going to drink in moderation, you may as well consume some healthy stuff in the process. Enter the Bloody Mary: the polarising tomato juice-based beverage that actually includes a plethora of healthy ingredients. Now, particularly for you fellas out there, it's okay to drink a Bloody Mary, I promise. If your mates care about you, they'll care about your pursuit to be healthier.
Trade processed dips for homemade options.
Still feeling rather peckish? Check out this easy guac recipe from QLD Health's Healthier. Happier., which literally takes 10 minutes to make. Side tip: chop up some carrot, capsicum and celery sticks for dipping. This will also up your daily vegie intake.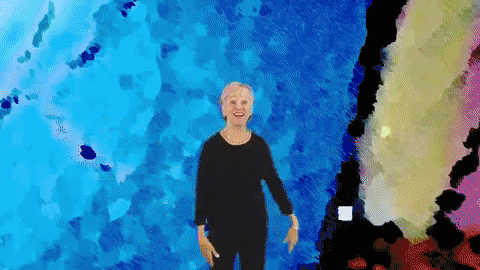 End your unhealthy relationships with foods – after all, it's not them, it's you. If you're looking for more ideas for food substitution, or recipes that'll have you feeling like the healthier, happier boss you deserve to be, feel free to head over to QLD Health's Healthier. Happier. for more mouth-watering recipe collections. Froth.
Source: Instagram / @oprah