Just because we can't go to the bar at the moment, doesn't mean the bar can't come to us. That's exactly what Sydney's new Cocktail Club is all about – bringing the fancy drinks right to your front door for a pretty penny or two.
I know making some cocktails at home fun and all but this way you absolutely don't have to clean up after you've used every dish in the kitchen to make a single mojito, which is good news to me.
If you're living in Sydney's eastern suburbs, inner west, or CBD, you can sign up for a month's worth of cocktails dropped at your place on Friday or Saturday evenings, so you can enjoy isolation with a nice little tipple as well. You deserve it! You're doing so well!
Each week's cocktail will have a local bar pulling together their best with the spirit of choice for that week. It might be gin, vodka, rum, or whisky, but I can assure you it'll be bloody delish either way.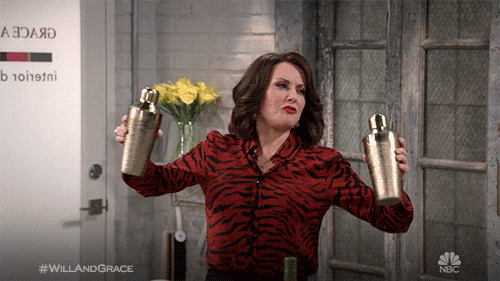 If it's just you having a responsible, socially distanced drink, you can sign up for a month's worth of cheeky cocktails for $66. If you think about how much you'd probably spend on spritzes on a night out (or a Sunday brunch), this is a damn steal. You're essentially setting future-you up for a little treat every week, and you can go ahead and thank past-you for doing just that.
For those with an in-house pal, housemate, lover, or you're leaving a drink out for a friend to take home and drink on Houseparty or something, OR you're just a really thirsty binch, there's a Cocktails For Two option for $128, where you'll get enough for a couple of sippers. Look you're probably saving about that much that week from staying in anyway so, why not.
Check out The Cocktail Club website for all the details, and then spend the rest of the week waiting by the door for that precious delivery to arrive.