As the nights get longer, and it's not as cold as balls as soon as the sun goes down, the best twilight events start up again in Sydney. That's right folks, the Night Noodle Markets have been announced for 2017, once again part of the annual Good Food Month.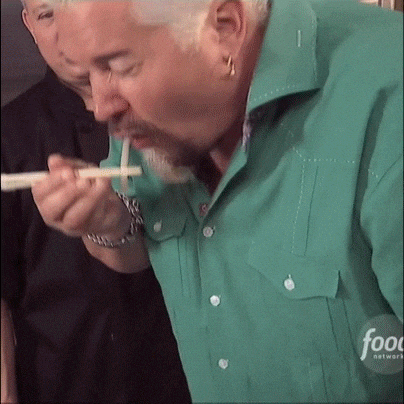 You, scarfing down noodles.
From October 5 – 22, the best noodles, dumplings, desserts, and more will be on offer across Hyde Park, and this year is set to be the biggest event yet, with delicious treats from 40 different stalls including the likes of Din Thai Fung, Chur Burger, Gelato Messina, Black Star Pastry, and House Of Crabs.
The noodle markets are also a cash free event, so no worries trying to scrape up your shrapnel or borrowing a lobster from your mates to get yourself some bug yums.
If you're not into night time or noodles (what's wrong with you?) then Good Food Month is doing some daylight fun as well with their inclusion of Hyde Park Palms, which will see the park turned into a Palm Springs-inspired precinct.
The Palms will play host to talks from culinary greats and Masterchef stalwarts, Marco Pierre White and Neil Perry, on October 8, a Cali-Mexican party from Mitch Orr and Dan Hong, and a couple of morning lycra-heavy sessions of Retrosweat on October 16 & 17.
Time to get out the stretchy eating pants, folks.