PEDESTRIAN.TV has partnered with Bone Dry Drinks to bring you the 411 on all things rosé-related.
Ah rosé, how do I love thee? Let me count the ways.
Yes, really. We're bloody obsessed with the blush-hued booze so, to honour our bevvie of choice, we've collated a definitive list of all the reasons why pink totally shits on red and white wine.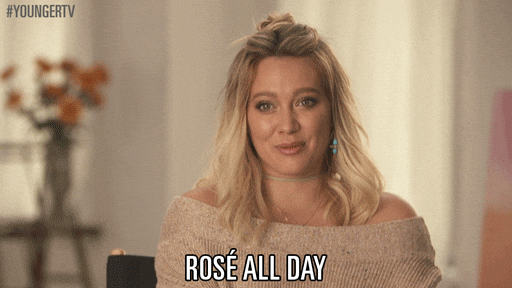 For those people who don't agree, you're just plain wrong, soz. Here's why:
1. It's low in sugar
If you like your wine without the sweet kick, then rosé definitely has you covered.
Brands like Bone Dry Drinks produce what's called "bone dry" rosé, which contains between 0-1 gram of residual sugar per litre, which is pretty bloody low. That's a fraction of the sugar in your standard white, which comes in closer to 10 grams of sugar per litre.
What's that, you say? Rosé can be a healthier wine? Sign us TF up!
2. It's Instagrammable AF
There's a reason why rosé is one of the most 'grammed drinks amongst millennials. It's pretty, pink and delicious. Heck, it's even the same shade as Pantone's Colour of 2019: Living Coral – enough said.
For those wondering how the wine actually gets its signature pink hue, the winemakers at Bone Dry use the traditional Maceration method whereby the crushed grapes rest in their juice until the desired colour or pigment is achieved. Other wineries simply blend a bit of red wine with a vat of white wine for a similar, albeit not the same, effect.
3. It's super refreshing
Whether it's hot outside, or you want something zesty to cleanse your palette after a generous cheese board, rosé offers bucket lots of refreshment.
Toni Paterson – Australian Master of Wine – describes Bone Dry Rosé as:
Gorgeous pale-salmon-pink hue, with a nose that exudes freshness. The palate is restrained, dry and savoury with faint lemon peel nuances. An excellent example of a contemporary dry rosé that tastes as good as it looks.
You can nab the above at Dan Murphy's online.
4. It's a happy medium
If you're not quite sure what you fancy more, red or white, rosé is a happy middle ground between the two in both taste and colour.
It's basically the Goldilocks of wine, it's not too rich, it's not too light, it's 'just right'.
5. Binches bloody loves it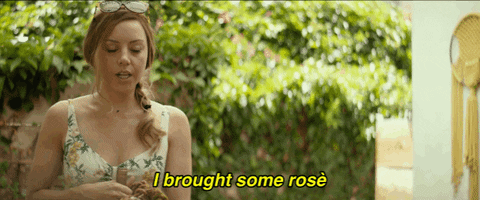 And what's not to love? It's super versatile and appropriate for a slew of different occasions, making it the perfect drink to BYO for parties, picnics, movie nights or fancy dinners.
In fact, if you rock up and find that someone isn't into the ol' rosé, it's kinda like when people say that they don't like dogs or chocolate – there's no real defence, IMO.
So when you rock up with a bottle of pink in your hand, you can be pretty damn sure it's gonna go down a breeze.
Image: Getty Images / [DUEL Cultura]