PEDESTRIAN.TV has teamed up with Thirsty Camel to quench your wine craving.
My entry into the world of red wine is embarrassingly deliberate. I wanted to be a red wine girlie so badly that I forced my coolest friend to 'teach' me how to drink it. (Not really sure how I expected her to teach me???) Either way, one weekday we went to an old-man pub and she ordered us two house reds. With every sip I went, "Mmm fruity" to impress my hip friend, but it honestly tasted like grapes vommed in my mouth.
Clearly, there was one slight hitch in this red wine plan – I hated the taste. Not to point the finger, but I do reckon that one disgusting sip from the ol' Catholic chalice when I got confirmed as a kid has a little something to do with it.
Nevertheless, she persisted.
Obviously, at that stage, it wasn't the taste I found enticing. It was the whole vibe. The classy, sexy and worldly aesthetic of red wine drinkers is what made me want in. One sip and I'd turn into a black turtleneck-wearing, indie music-loving, red-lipped sophisticate.
Manifesting my future self, I slowly but surely did start to enjoy that smooth and cosy taste. Fast forward six years and I'm now a slut for a red.
Given I still romanticise red wine and all those who drink it, I guess I'm now shoving myself into the same cool category. Is this article just a love letter to myself about how I blossomed into a baddie? Maybe.
Nah, I reckon my taste buds just grew up and started liking the flavour in the same way I now love cherries and olives.
Anyway, I do rate people whose drink of choice is a red, but for slightly different reasons these days…
Chic on a budget
They're savvy people. Unlike seltzer-lovers, who are routinely let down by venues that don't carry their bevy of choice, red wine people can always sit pretty 'n smug in the corner. No matter where you are – a dingy pub or fancy-as rooftop bar – there will be a red on the menu where the price is alright. You can plan your night out on the house plonk and look sophisticated while you're at it.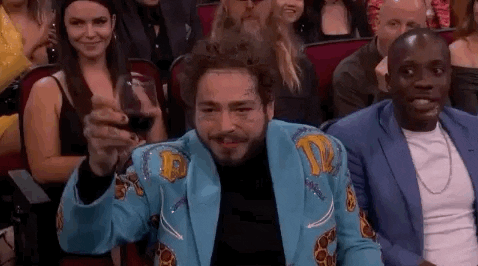 The more the merrier
There's a reason the lengthy convos at the end of a gatho are always accompanied by some nice red wine. Bottles are meant to be shared – and boy, do we end up sharing (AKA baring our souls) as we sip on Shiraz.
You can always trust someone with a taste for red to have a bottle or two handy in the cupboard. And you know they're always ready to crack it open for any crowd, unlike some of your other mates who pay an arm and a leg for their tequila.
A go-to gift
The whole world seems to collectively agree that you never gift someone a white wine, hey? I would be insulted if someone gifted me a savvy b. Red only, thank you. Need a nice gesture? Red. Going to a fancy dinner? Red. When you gift that bottle, you're telling that person you reckon they're funky.
I'd recommend swinging by Thirsty Camel to grab a red that costs a little more than your usual $12. Try the Pepperjack Shiraz or Devil's Corner Pinot Noir. Better yet, do an order so you know you've always got one on hand if you have to run out the door with a pressie.
Reuse, recycle
It's a fact that people who love the environment are hot. And red wine fans certainly know how to put their drink of choice to (second) use. In the rare occasion a Red Wine Baddie (RWB, TM) comes across a bottle they don't love, they can keep that bad boy and give it another glorious life. (In your face, beer.) You can make sangria, chuck it in a pasta, or make a rich sauce for your lamb. Delish.
And if you've ever been in a hipster sharehouse, you know damn sure that those bottles go on again to become a witchy candle holder on the balcony.
If red wine is your drink of choice, congratulations, you're a superior human. Enjoy the glory as we head into winter and mulled wine season.
Cheers to that, baddies!
Image: Schitt's Creek