Because Melbourne isn't the only one who should be allowed to have a boozy spot inspired by a certain magical boy wizard, Sydney's copping a pop-up magic-infused bar that runs potions brewing classes from late August.
[jwplayer LnCPEFXm]
From August 29 until November 1, fans of bubbling witches brews and a magic boy who must not be named (in fear of a cease and desist/hex being placed on us by J.K. Rowling) can turn up to a yet-to-be-revealed location in Surry Hills for a sesh of concocting potions, casting spells, and generally managing mischief.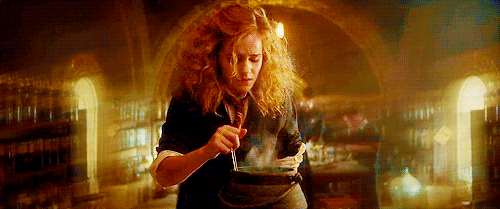 A visit to The Wizard's Cauldron will set you back between $45 and $49 depending on which potions class you sign up for, so gather some coin together from your in-house goblin bank that has absolutely no affiliation to the goblin-run bank in the downtown magic market in London.
Sign up for your class over on The Wizard's Cauldron's website, and dig out your best hand-me-down robes and probably-cursed wand, because everyone wants to be the Boy Who Lived™ at least once in their lives, right?
And if you thought this has anything to do with a certain snitch-seeking, evil-defeating, Auror-to-be, then you're wrong, ok? Ok.