While it feels like just about every unhinged food festival happens on the east coast, folks in the west who fancy a bit of no-frills plonk and snacks will be delighted to know that the Goon & Nugz Festival is headed back to Perth.
[jwplayer 4kXAl7Lo]
Created as a joke back in 2017, and then suddenly becoming a sold-out event, the night celebrating crumbed chicken nibblies and cask wine will be showing up at Perth Mess Hall on Saturday, October 19 from 5pm.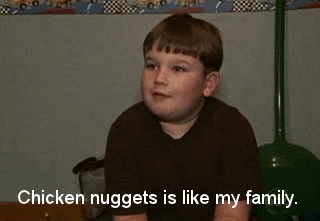 "But Courtney," I hear you say "I can just go down the street and get a 20 pack of nuggets and a 5L cask of fruity lexia right now." Yes alright, that's true but the West Aus festival will have a bunch of food trucks coming in with their best nuggets and nuggie-inspired dishes, and the bar will be doling out delicious tastings of the finest vintages of boxed booze. Can't get that from Maccas can ya.
There's also going to be a nugget-eating competition, and a bunch of craft beer and vego options if a tipple of soft fruity white brings back too many bad memories of house parties past.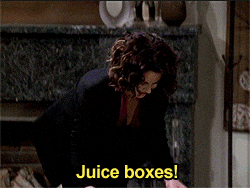 There's genuinely no other time to kneel at the altar of the silver sack and suckle from its plastic teat unless someone's keen to play a game of Goon of Fortune, but who honestly has the backyard room for a hill hoist anymore anyway?
Tickets for the whole thing will set you back a tidy $23 for the last lot of tickets, which locks you in with five drink tokens. Grab 'em over here ASAP.