If the release of Quentin Tarantino's latest, Once Upon A Time In Hollywood, isn't enough to get you fiending for a Bloody Mary and some shag carpet on the walls, then this 60s-heavy pop-up bar inspired by the film that's headed to Melbourne absolutely will.
[jwplayer CkP9AWwW]
Not shy to a full-on makeover once in a while, Carlton's Cinema Nova will be putting out the key bowl and diving headfirst into the swinging 60s with the Hollywood Time Lounge from August 8.
The Cinema Nova team has stared into the void of black-light art, and the void has stared back, warping their sense of what is and isn't good taste. They're ready. It's time.
Expect gaudy interiors paired with midcentury modern furnishings, psychedelic murals, and what I assume will be lots of purples, mustards, oranges, and greens. Basically just the colour-clashing of Austin Powers but more. A LOT more.
The Hollywood Time Bar will be serving up all the finest cuisines from that era – think the taste sensations of corndogs, meatballs, and chili cheese fries, with plenty of condiments to slather it all in.
If you're after something a bit more ~substantial~ the Nova Deluxe Cajun Cookup will be slinging bento boxes and fried chicken as well.
Though you won't be able to lung back a dart inside like you could pre-2004 (god, that's so late), the Hollywood bar has a couple of specially-curated cocktails at the ready including a classic tiki rum punch, dirty martinis, cognac-heavy Sunsets, and the Summer of '69 (nice).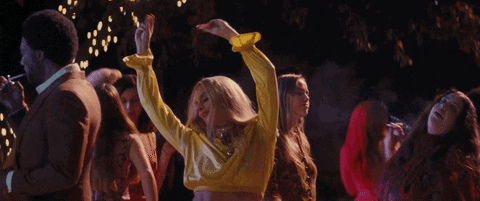 I can't assure you that you'll find Brad Pitt or Leo DiCaprio sat at the bar, but there will be plenty to look at – the space will be added to over the pop-up's tenure as the Cinema Nova team find more 60s garb to cram in.