Have you ever stopped and given serious consideration to what is missing from your life? I did. Only recently, in fact. And besides human contact, my parents' approval and a house deposit, the only other things that might improve my lacklustre life would be a double-strength G&T and an AR game.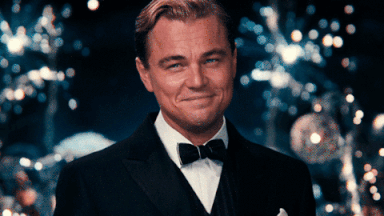 And then, wow, wouldyalookathat – Bombay Sapphire saves the day. The legendary gin slingers weren't satisfied simply releasing a world-first (that's right, WORLD-FIRST) double-serve gin and tonic (aptly named Bombay Sapphire Double Serve FYI), but they had to combine it with a mobile game that involves an augmented reality slingshot.
There are two different games included in the Bombay Play Android app – one you can play with mates and another involving the aforementioned slingshot called Bombay Blast. It challenges you to smash as many AR cans as possible within the time limit. Talk about a helluva way to relieve some stress after a long day, amirite!?
The other game is called Bombay Blitz and lets you go head-to-head with your mates to find the most hidden AR Bombay Sapphire cans around you. The more cans you find, the more points you get and the more points you get, the more sweet bragging rights you will obtain. To top it all off, winners go into the monthly draw to win a case of Bombay & Tonic Double Serves cans, which absolutely sweetens the deal further.
So, now you can genuinely say 'make it a double' without sounding like a doucheturd and then spend the rest of the night on your phone. Sounds like a classy evening to me. Speaking of classy, you could pour your bevos into a glass and add cucumber or whatever, OR you could crush it out of the can at your next COVID-safe picnic. That's more my style, personally.
Oh, and P.S. You can now get the traditional 5.4% G&T's in a ten-pack. If you're feeling thirsty, get your hands around a coupla cans here.
And remember folks, drinking is for those aged 18+ and should be done responsibly.