If you need to find a reason to scoff an entire cake to yourself, or wanna pretend you're a gelato-hoovering giant, Messina has released incy wincy, single-serve versions of its beloved gelato cakes.
Starting from today in its Sydney flagship store and factory in Rosebery, the other Syd store in Darling Square, and it's southern outpost in Melbourne's Fitzroy, punters will be able to choose one of six mini-me cakes to take home–or eat on the spot.
The wee menu boasts a couple of the gelateria's most-loved shareables, Bombe Alaska and Dr Evil's Magic Mushroom, as well as a bunch of fancy new treats like the Lamington³, Bubble Trouble, and my personal favourite, Seymour Nuts.
Yeah ok so that pic up there isn't true to size so feel free to be wildly mesmerised by the gelato masters showing off the cross-sections of each of the teeny cakes.
Though these tiny treats boast some new flavours and are an extension of the Willy Wonka levels of imagination happening over at the Messina kitchens, the 'monoporzine' cakes are a lovely revisit back to when Gelato Messina was only working out of one shop in Darlinghurst way back in its early days. So long-time lovers of Messina will be stoked that they're going back to their roots with these ickle yums.
You know what you could do? You could buy a full size of the Magic Mushroom, and then a bunch of little ones, and make a really sick, edible fairy and/or gnome village. Or cover them in edible glitter and go full Fantasia.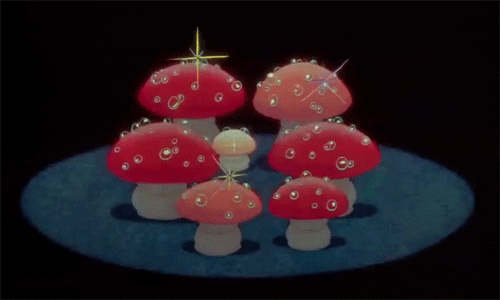 Each of the little suckers goes for $12, or you can cop a box of three for $33, or six for $66. Really depends on how much you like your friends/workmates, or how hungry you are, really.
Image: Supplied