Who doesn't love a discounted chippie? Or, more alliteratively: five-cent fries!!
From December 1 all the way until December 14, Macca's is slinging large fries into your hot little hands for just five cents, which is a proportionally massive discount of $3.50.
For those keeping track, large fries haven't been that cheap since 1971. Someone at McDonald's HQ really said "let's McFreakin' lose it" with this one.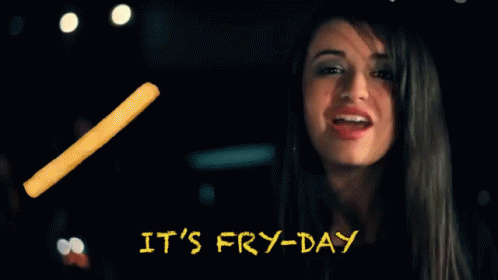 There's no catch, but there are a few loopholes you'll have to jump through before you claim your cheaper-than-chips chips.
Firstly, the deal's only available on the MyMacca's app. On top of that, you'll have to pay with Apple Pay, too.
Android users (myself included) are shit out of luck this time, but hey, we all have at least one iPhone-using mate to badger.
Oh, and the offer's only good for the first 500,000 people who claim it.
I'm not sure how many large fries Macca's sells in a normal two-week period but it really will pay to get in early and be among that first half-a-million customers.
The five-cent fries aren't the only deal going at Macca's this summer, either.
For every day in December, ten Aussies who spend $10 or more at any McDonalds joint will win a $10,000 cash prize.
"It's been a challenging year for so many Aussies and we know $10,000 could make a real and positive difference for our customers as we head into the holiday season," McDonalds marketing director Jo Feeney said.
"With $3.1 million to give away to a total of 310 lucky winners, this cash will no doubt go a long way."
If you're only fangin' for some almost-free fries, it's probably not worth rounding up your order by another $9.95 to enter the draw.
But, if you were going to spend $10 or more anyway, who knows, maybe luck will be on your side (just don't forget to put in the code on your receipt here).