Macca's have once again listened to the pleas of the people, and have gifted us gobble guts with another very limited-time-only release of a classic cult fave. This time its the zesty, tongue-tingling El Maco burger, and you may as well chuck your lunch back in the fridge cos you can wrap your lips around one from today.
[jwplayer gYUdE2xU]
The classic El Maco hasn't been on menus for a minute, with the last of the tex-mex influenced burgs being served up way back in 2012, so you can understand my sheer delight to know that it's back for a spell and bringing with it a few exciting menu extras as well.
You can cop the El Maco in a variety of flavs and heat levels this time; it comes as both a chicken and a beef burger, and you can cop it straight up with that mysterious El Maco sauce, sour cream, lettuce and tomato, or ad a kick with the jalapeño option.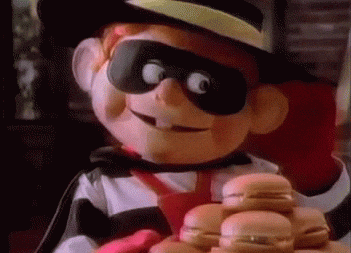 Not enough of the spice for ya? You can also cop a serve of very limited edition shaker fries (!!!) with the same tongue-tingly flavour as the burgs, if you're keen to slingshot yourself back to that summer where we were all getting a good arm workout trying to coat our chippies in shaker salt.
On top of that, because my god this is the giving season, Macca's is bringing mozzarella sticks to Aussie stores, and for a tight $3.50 with a little pot of El Maco sauce for dipping.
The El Maco range is only in your local golden arches until December 22, so get your grubby little hands on one ASAP, hey.
Now Macca's, just give me a veggie burger and everything will be perfect.