Regional Flavours, Queensland's premier free food and wine festival, has a special place in Matt Preston's heart. It was the first place he unveiled his beard to the public 3 years ago.
It was very well received, obviously (he's a snacc), and he got permission to keep the glorious mane.
"As you know, beards, up until about 3 years ago… beards were weird [on television]… But now beards are everywhere."
"I guess you're a pioneer in the beard game," I note.
"A beard-oneer." We're flirting.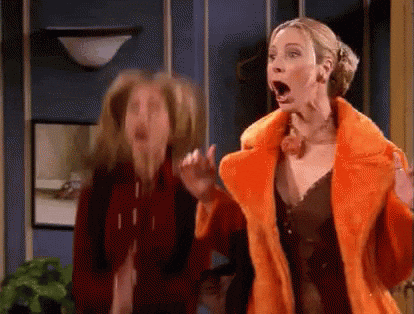 Our fashun killa will be returning to Regional Flavours this weekend to make more statements, alongside a whole stack of other celebrity chefs and industry experts.
Regional Flavours, which takes place 20 & 21 July on Brisbane's South Bank Parklands, will feature over 80 stalls stacked with local produce, an auditorium showcasing some of the country's finest masterclass presentations, pop-up food vendors and live music. And it's all free babay.
Matt's excited too:
"What Regional Flavours is… it's 80,000 people, who all love food, getting to see all the best stuff in the state dragged onto South Bank. It's an amazing kinda egalitarian, open-access event… It's the best food fun you can have for no dollars in Australia, so I love it."
And the MasterChef Australia boys will be joint slaying, of course.
"There's a real thrill," he notes, "Me, George and Gary going up together, spending half a day doing demos in an amazing auditorium, doing some signings, wandering around… It's a lot of fun when we work together." BRB, happy crying.
They'll be doing demos one after the other, which is hot. But what'll his spicy ingredient be for this year, you ask?
"I'll be doing pumpkin. I love pumpkin. I love pumpkin from the Scenic Rim… I mean, how incredibly flexible is a pumpkin. You can make a purée, you can make a soup, you can make pumpkin bread, you can make pump donuts, pumpkin gnocchi… The joys of roasting a pumpkin and eating it is endless."
I guess you could say pumpkin is rather versatile.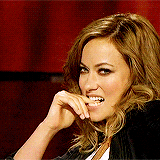 Our MasterChef Australia guru will be slaying in his lewks while he werks his magic on some pumpkin – that's reason enough to get out of bed.
Head on over to their website for further info about the event's yummy offerings and snacc-y celeb chef appearances.
Need some further inspo to kick your Regional Flavours plans into gear? Just take Matty P's TED talk:
"Weekend away, take 4 friends, away you go. A‌i‌r‌b‌n‌b‌ it… Delicious. Great places to eat… and some GREAT clubs."
Clubbing with Cravat King? That's delicious, indeed.
If you aren't able to make it to the festival, and you're crying because that's a darn travesty, make sure to check out Matt and Masterchef Australia on Network 10 Sundays-Thursdays at 7.30pm. Bon appétit.