Carbs on carbs, it's a beautiful, wonderful facet of the culinary world. The humble chip butty. Dipping a chippie into a pot of potato and gravy. Poutine. Basically just any time you can incorporate multiple forms of potato and maybe a cheese. Ah, it's the best. But what about…mac n' cheese pizza?
[jwplayer KWvldr41]
If you're in the mood to get seriously carb-laden this weekend because fuck it, it's been a real WEEK and you deserve to be spoilt/effectively reverse any and all exercise you've done this month, then hoo boy you're probably going to wanna get right around this limited edition pizzy from Salt Meats Cheese in Sydney.
You know those times when you look at the menu at an Italian restaurant and can't decide whether to have pizza or pasta? Well, why not both, mates? Why. Not. Both.
To celebrate World Pasta Day on October 25 (yeah apparently that's a real thing which I am EXTREMELY here for) you can get yourself one of these extremely cheese-heavy pizzys delivered right to your door.
No need for pants like some kind of respectable member of society, cos you can only get this absolute heart-attack-dressed-as-a-pizzy on Menulog from the Broadway, Circular Quay, and Drummoyne stores.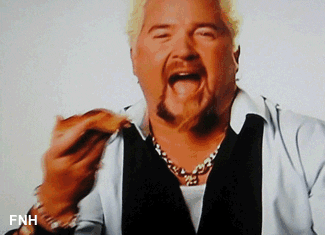 After tasting this bad boy I can certifiably tell you that mac n' cheese works AMAZING on a pizza. The mac is made with cheddar and besciamella cheese, nestled on the Salt Meats Cheese fave mozzarella base. Seriously you're going to want to have a big ol' nap after this mac n' cheese pizza. I had one (1) slice and it was the most decadent thing that I've put in my facehole for months.
The pizzy will set you back a princely $22, and you can get ordering from tomorrow October 20.