PEDESTRIAN.TV has partnered with KFC to bring you finger-lickin' goodness.
While you were likely dozing away in the wee hours of Sunday morning, a load of in-the-know Melbourne revellers were busy celebrating the extra hour with a bangin' daylight savings party.
Taking advantage of the magic hour gained between 2AM and 3AM, KFC hosted a late-night bash with over 1,200 people making the most of live music acts and delish snacks in the form of a custom food truck giving out a free, limited-edition dish.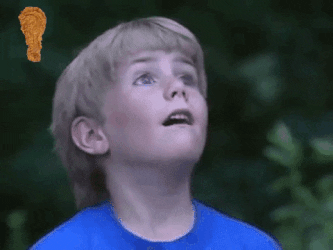 That's right, for one magical hour, the fried chicken champions kept the night alive by bestowing scrumdiddlyumptious Chachos to devout disciples.
Now, for those of you wondering what the heck 'chachos' are, we'll put you out of your misery. This tasty portmanteau refers quite simply to fried chicken nachos. Um, YUM.
If you think that sounds good, wait until you see what ingredients went into this culinary masterpiece.
The limited-edition 'Chachos' featured KFC's Original Recipe Tenders loaded with avocado, Supercharged Sauce and Nacho Cheese Sauce, topped with fresh tomato salsa.
The delicious concoction was only available for those precious 60 minutes, so unfortunately you probs missed out on sinking your teeth into chickeny bliss – but you never know. If they did this when the clocks go back, you might be in for a shot when the clocks go forward.
big yummo
Here to give you even more post-event FOMO is the epic footage from the night:
As The Fray famously said "wheeerrreee weerrre youuuuuu?" and honestly, agreed.