At PEDESTRIAN.TV, we independently choose and write about stuff we love and think you'll froth too. We have affiliate partnerships so we might get a bit of money from any purchase you make based on our recs, cool? Cool. FYI - prices are accurate and items in stock at the time of posting.
I'm going to be completely honest with you — I never spend over $20 on a bottle of wine. Why am I such a cheapskate? Because I truly don't believe most people can taste the difference between an expensive bottle and the best cheap wines.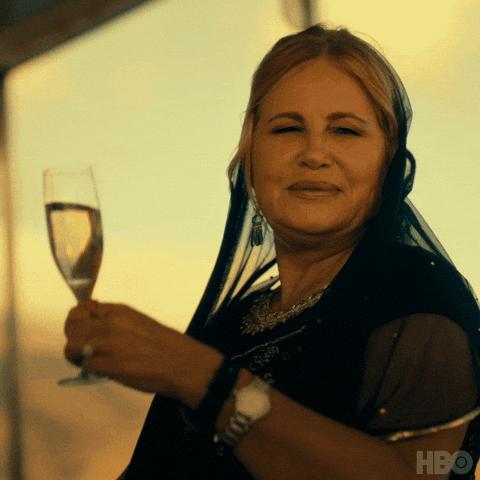 Having said that, I will admit that while more exxy bottles are pretty safe to grab at random and know you have a winner, choosing bottles under $20 takes a little more finessing.
This is why I've rounded up a bunch of hot tips to create the most important list you'll read today — the best el-cheapo wines doing the absolute most.
The Best Bottles of Wine Under $20
"You only need one wine on this list: Portone Pinot Grigio. A very helpful bottle shop employee once recommended this drop to me, realising that I needed a cheap drink. She also let me know to opt for Euro and avoid Aussie wine if you're going cheap because the grapes aren't as high quality. This Italian Pinot G is delicious (not too fruity and not too dry), and sometimes it's even on sale for $8. Mamma mia!" —  Josie
"Campo Viejo makes such good tempranillo that it's become my go-to. Everyone always comments on how tasty it is, and it's usually on sale for around $16." — Pema
"This Cabernet d'Anjou Rosé is my go-to summer drop. It's cheap, cheerful and basic as fuck. (But find me a rosé that isn't? Basic, I mean.) Someone once told me to always go for the French, the grapes are better, and I stand by it, even with a drop that comes in at $13. Add a few ice cubes and place it next to a cheese platter, and I'll come running. It's also a top-seller at Uncle Dans, so that's enough of an endorsement for me." — Bree 
"Mr. Mick is my fail-safe red. I go for Shiraz or Tempranillo. It tastes similar (if not better) to some of my favourite more expensive drops." — Shannon
"Elephant In The Room Pinot Noir is an easy-drinking red that's a perfect companion to seafood or an afternoon tipple on the balcony. Light, soft on the palate and reasonably priced at $12, what more could you want from a wine?" — JP
"I'm not ashamed to say I'm obsessed with ALDI wine. You can always find a bargain, but my tip is to stick to the $8 and up range. The French, Spanish and Chilean wines are all great value, and the Margaret River Chardonnay is a favourite for under $10." —  Melissa M.
"La Mule Rose from Aldi never disappoints: it's cost-effective yet still ticks all the boxes of an easy-drinking vino. It's a dryer rosé made in Provence, France, and the bottle is really chic — it could pass off as an exxy one." —  Sofia
"Aldi Prosecco is fresh, bubbly and great on its own or in a sneaky spritz. For $10, it tastes like something you'd pay more for, and it whisks me back to having bubbles on the Italian coast.
The
Aldi Reisling
is from Clare Valley, which is known for its rieslings, and for good reason. This wine is crisp but not tart and tastes as good in a wine glass as it does in a takeout cup on an iso walk. It's also just $10." —
 Elise