For the next two weeks while we're all probably in self-isolation and social distancing mode, Guzman Y Gomez is gonna make sorting out lunch and dinner a little easier but shouting the delivery fee on orders.
From today until March 29, Guzman will take the delivery fees off all orders through Deliveroo, meaning you can cop a feed for a bit of a discount for the next couple of weeks.
Which might just be handy toward the tail end of the next fortnight when you're looking at a stray packet of two-min noodles and a sad-looking head of broccoli in the fridge, because you clearly didn't prepare for this.
Hell, even if you want a burrito first thing in the morning, you can fully do that. That's the beauty of getting your food delivered; a much lower chance of getting shamed for hooning down a spicy enchilada at 8am. Who cares, your house, your isolation, your rules, baby.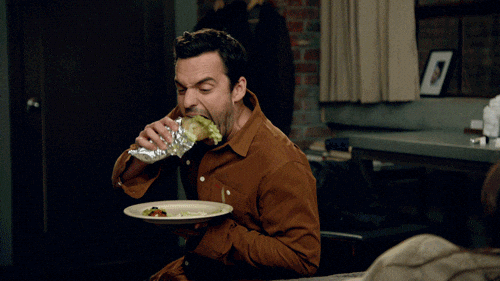 A weighty burrito is one of the best comfort foods out there, it is known. If you're anything like me, you get a craving for a good Mexican feed at least once a week, so this works out just so nicely.
I have to recognise that delivery riders and drivers are probably going to be working their guts out over the next few weeks, so maybe consider using that saved delivery fee and tip your delivery folks. God knows they bloody deserve it.