I know it probably sounds like some ridiculous bullshit job that originated on the handball court of a primary school playground, but 'Gelato Taste Tester' is apparently actually a paid job that exists. Like, listed online, will-give-you-money-to-eat-ice-cream, actual legitimate job you can apply for.
By all means, this is not a new job per se, but Gelatissimo has recently put up a taste tester job ad on Airtasker, calling for one dessert lover to put their tongue on the line for the sake precious gelati.
I am simply furious that my high school careers teacher never ever told me this was a thing.
I mean, it makes sense, right? You can't just chuck new flavs in the freezer willy-nilly without someone putting it in their gobs to make sure it actually tastes alright.
The listing has it at $500 for a four-hour job, which is probably the easiest and tastiest money you'll ever make. All you have to do is make sure you don't have a big breakfast (or better yet, just have the ice cream for breakfast), and make sure you prep your tastebuds by not burning them off in the lead up to the job. So no chilli, hot foods, or caffeine.
Hell, I'd just have plain toast and water for a week before the gelato day, just in case. I'd go full Survivor before a huge reward win, living entirely on beans and rice and the odd coconut.
The lucky applicant will have to go full Matt Preston on the gelato for this taste tester gig – checking out the visuals, how it is on the eye, capturing the mouthfeel, what sections of the mouth each flavour lights up, deciphering the icey's flavour notes and profile, and finally how it sits on the palate.
Does it linger like a chocolatey coffee creamy gelato, or is it quick and clean like a zesty lemon treat?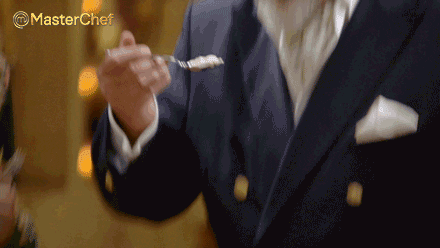 Look whoever gets this sick taste tester job will no doubt be envied by me, an idiot in Melbourne who is definitely not able to show up at the Gelatissimo offices in Rydalmere at the end of September to riot and/or demand they give me the job.
But hey if that's you then go on and chuck your hat in the ring, because who the fuck knows when this dream job will come back up again.
Image: Stranger Things / Netflix